Personal Training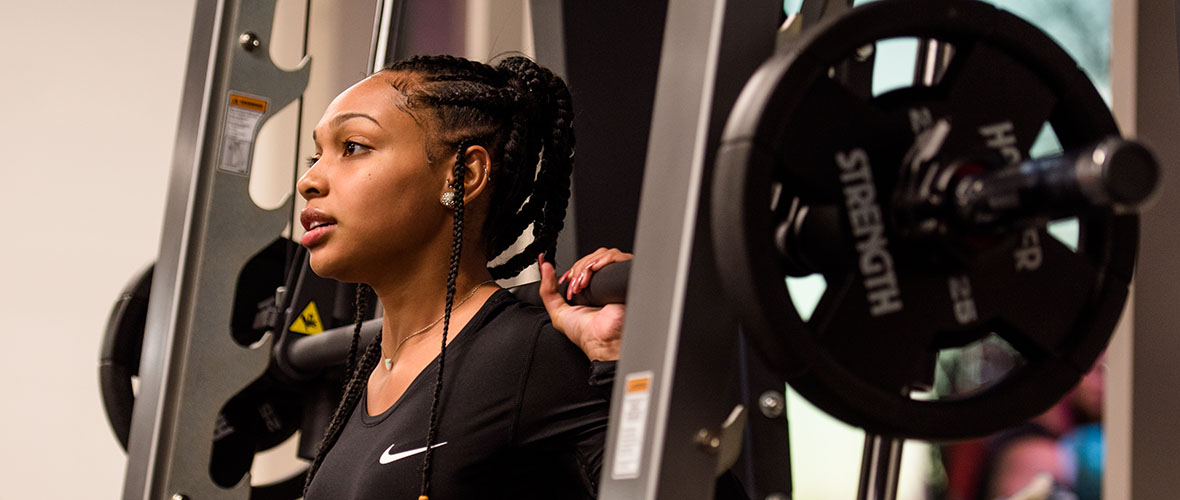 Why Hire a Personal Trainer?
Personal Trainers will develop an individualized fitness program and teach you the best way to perform each exercise. This gives you a chance to challenge yourself and get the most out of your workout. Training is available for individuals or partners.
There are many benefits to working with a personal trainer:
Maximize your time with effective and efficient workouts.
Improve performance for sports or races.
Decrease injury risks or recover more quickly with post-rehab training.
Add variety to your exercise program to stay motivated.
Gain a trusted resource for accurate and individualized fitness information.
About Our Trainers
Our team consists of JSU students and the area's top trainers. They hold nationally recognized certifications and/or are pursuing a university degrees in exercise science. In addition to helping clients improve general health and fitness levels, they have specialty areas that may appeal to clients with specific goals, including weight management (weight loss or healthy weight gain,) sport-specific training, post-rehabilitation, and much more.
Ask the Trainer Sessions
Talk with trainers in person or on Instagram live to get your training questions answered.
Packages and Fees
Individual Training

60 Minute Sessions

Session(s)

Student

Member

Non-Member

 

1

$40

 $45

$50

 

4

$145 

$165

$185

 

8

$280 

$315

$350
Partner Training

60 Minute Sessions

Session(s)

Student

Member

Non-Member

 

1

$25/each person

 $35/each person

$40/each person

 

4

$85/each person

$125/each person

$145/each person

 

8

$155/each person

$235/each person

$275/each person
Registration & Policies
How to Register for Personal Training
Step 1: Complete the two forms below and send them to ufit@jsu.edu or drop them off at Member Services. 
Step 2: A trainer will contact you to book your first session or consultation. 
Personal Training clients may indicate a preferred trainer on the registration forms. Clients without preference will be assigned a trainer based on the client's goals and interests, fitness level, and schedule.
Personal Training Request Form
After Registration
Cancellations and rescheduling of training sessions must be made directly with the client's trainer, and at least 24 hours in advance. 

Failure to cancel or reschedule a session at least 24 hours in advance will result in losing that training session or fitness assessment without a refund. 

Personal training sessions will expire 12 months from the date of purchase. 
Policy on Outside Personal Trainers
No outside personal trainers (or similar prescriptive-based instruction) are allowed to train clients in the Recreation and Fitness Center. All trainers who conduct sessions in the facility must be employees of University Recreation. Violation of this policy may result in lost access to the facility for the trainer and/or client.
Please contact Stephanie Wilson at scwilson@jsu.edu or 256-782-8681 if you have any questions regarding our policies.