JSU News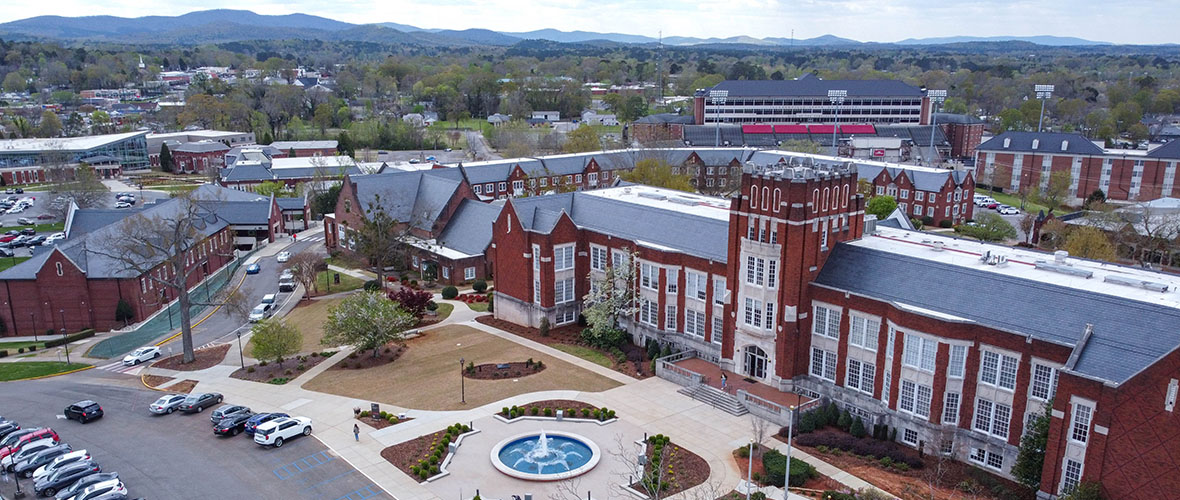 Walking the Line to Make Graduates Feel Special
05/19/23
Commencement readers walk the line before every graduation ceremony, checking the pronunciation or preferred name of each graduate.

Dr. David Thornton Named a Fulbright Scholar
05/11/23
The computer science professor will serve as a visiting professor at Graz University of Technology in Graz, Austria, this fall.
Gamecock Anglers Win Bassmaster College Series, Headed to Nationals
05/10/23
JSU students Seth Elkins and Dale Hansard won the two-day event held on Red River in northwest Louisiana.
JSU Jazz Ensemble Wins DownBeat Award
05/10/23
Student jazz group wins prestigious industry award.
JSU Unveils Summer Youth Camp Lineup
05/02/23
Once again, the university has organized several summer camps and programs to get future Gamecocks off the couch and on campus this summer.
Longleaf Studios Nominated for Three Emmys
05/03/23
The studio, which won two Emmys in 2022, is up for three awards in 2023 for its work for Alabama Public Television.
Nancy Grace Awarded an Honorary Doctorate
04/29/23
The famed television legal analyst was presented an honorary doctorate and served as keynote speaker at spring commencement.
Summer Hours and Information
04/27/23
A list of hours and information for the remainder of the spring semester, the summer semester and the short break in-between.
JSU Center Grows Local Economy One Small Business at a Time
04/21/23
The SBDC assisted in the creation of 137 jobs, 33 new businesses and $3.6 million in accessed growth capital in 2022.
University Initiates Parking Study
04/19/23
Outside consultants are examining traffic and parking so a long-term strategy may be created to address concerns.
JSU Breaks Ground on Three New Building Projects
04/18/23
Approximately 70 percent of these projects are directly related to improving where students live, eat and study.
Softball Field Renamed in Honor of Coach McGinnis
04/17/23
The coach is in her 30th season with the Gamecocks and just surpassed 1,000 career wins.
JSU Jazz Festival Continues to Grow
04/17/23
Now in its 12th year, JSU is home to the region's only educational jazz fest.
Students Elect 2023-2024 SGA Leaders
04/12/23
View the election results.
JSU Honored by Ellucian for Student Support
04/07/23
The university has been recognized for its use of technology to promote student success and high-value educational experiences.