GO! Outdoors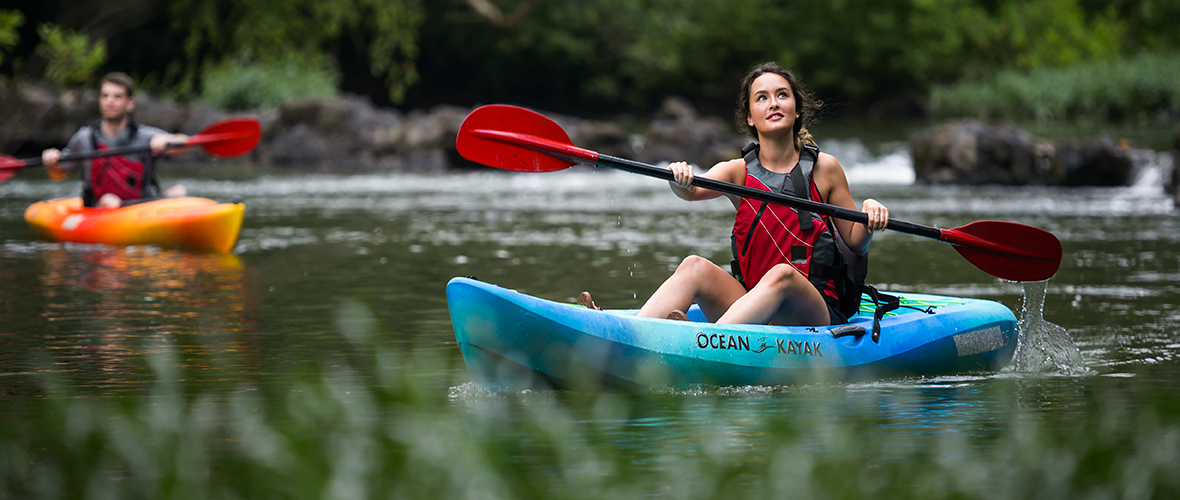 GO! Outdoors gives incoming first-year students an opportunity to better connect with other first-year students and to JSU.
Adventure Recreation has designed an adventure-based experience to jumpstart the first-year students' ability to meet other incoming Gamecocks and to learn how to better face the challenges of being a college student ahead. This program is open to all experience levels and is only open top first-year students. 
Each trip is specifically created to provide students with leadership experience to make the transition into college life smoother, and so that they may use these skills throughout their own college experience. 
Let's GO!
GO! Outdoors has a June session and a July session to choose from:
Session
Trip Dates
Register Before
GO! Outdoors - June Session E First Time Freshman
TBA
TBA
GO! Outdoors - July 

Session I First Time Freshman

TBA
TBA
$115 Fee Includes:
Transportation, permits and fees, trekking polls, 60L backpack, sleeping pad, sleeping bag, tent, head lamp, climbing gear, backpacking meals, and rain gear if needed.
What you provide: Closed toed shoes, Two 32 oz. water bottles, extra snacks, appropriate backpacking clothing, any on-road meals, appropriate swimwear, water shoes or sandals with a back strap, a towel, and extra clothes for the trip.
Each trip is hosted by Adventure Recreation trip leaders that are dedicated to make the transition to Jacksonville State University the best that it can be. Trip leaders will email registered student additional trip details, packing lists, and be available to answer questions before the trip via email.
Contact Paul Killen at 256-782-8697 or adventurerec@jsu.edu with questions.
Tentative Trip Itinerary
| | |
| --- | --- |
| 4:00pm | Meet at the Adventure Recreation Center inside the Recreation and Fitness Center |
| 4:30pm | Leave JSU for Oak Mountain State Park |
| 6:00pm | Arrive at Oak Mountain State Park and set up for camp, dinner, and activities |
| | |
| --- | --- |
| 8:00am | Wake up, breakfast |
| 8:30am | Prepare for hiking, hike park trails |
| Noon | Lunch at base camp |
| 1:30pm | Paddle on the lake (canoes, kayaks, and paddle boards) |
| 4:30pm | Return to base camp for welcome activities |
| 6:00pm | Dinner, down time at camp, closing activities |
| | |
| --- | --- |
| 8:00am | Wake up, breakfast |
| 9:00am | Breakdown camp and leave for Palisades |
| 10:30am | Rock climb |
| 12:30pm | Depart, lunch on the road |
| 2:30pm | Return to JSU |
Register Now
Complete a registration form at member services or online and email it to lmayer@jsu.edu.
Once your account is created, you will receive a confirmation email. Navigate to https://jsu.clubautomation.com/ and click "Access My Account" in the upper right corner and follow the prompts to insert your name and student/email that matches your account (student email).
You may be asked to confirm your email with an access code sent to the email you provided on your registration form. 
You will immediately create your unique password. Be sure to read the requirements for your new password.
Once You've gained access to your account, confirm the information, and navigate entirely through to the waiver signature. Check the acknowledgment box and complete the waiver by typing your full name.
You are now ready to start #MovingCocky.