Gamecock Cycles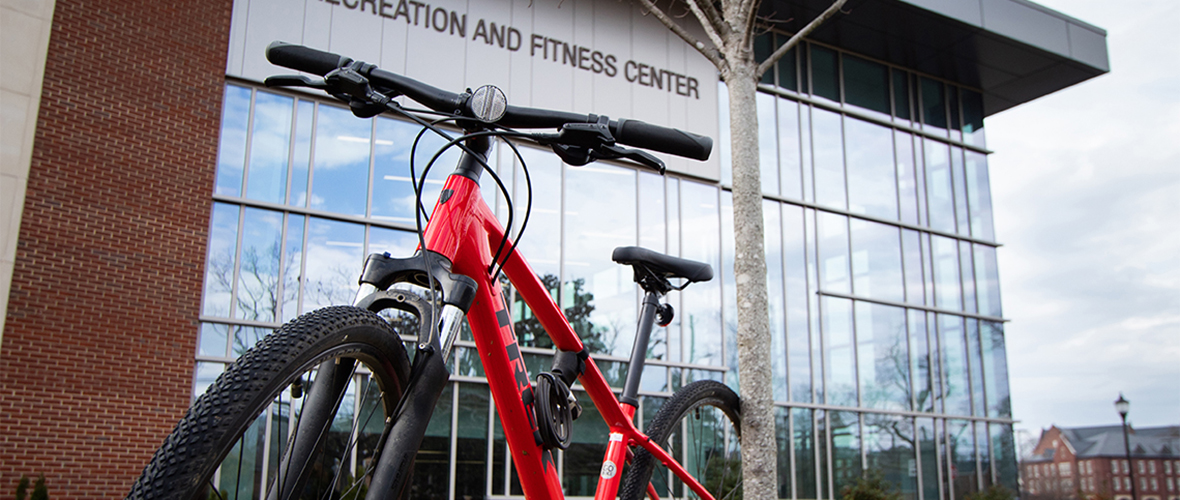 Extended Bike Rentals
Gamecock Cycles, Urec's extended bike rentals, offers students a financially friendly and healthy alternative to commuting around campus and can serve as a great method of exercise.  Many students arrive to JSU and discover the unique and beautiful Ladiga Trail that runs from Anniston, AL all the way to the AL/GA state line.  The Gamecock Cycles bike rental service allows every student and RFC member to experience many beautiful trails like "the Ladiga" without having to commit to purchasing a bike in order to do so. 
For only $15, a JSU student or RFC member may rent out a Gamecock Cycle bike for a month at a time.  Each rental includes:
a helmet
a cable lock and key
complementary minor maintenance (flat fixes, seat and brakes adjustments, drivetrain repair)
At the time of rental, students or RFC members get to learn about proper bike fitting, safety aspects of commuter cycling, and of all the neat local areas to enjoy their rental through our friendly ARC customer service.
Bikes can be rented by appointment only.  Schedule your appointment by either:
completing the online rental form
Bike Waitlist Policy
When all the bikes are rented out and one seeks to rent a bike, a patron will be added to the waitlist and be contacted when the next bike is available.
If the next patron on the list is not able to be reached by phone and email during the day of contact, the next patron on the list will be contacted the following day.
If one seeks to rent out another bike after returning a bike, the patron will be added to the waitlist and be contacted as soon as a bike is available.
All bikes returned must remain at the ARC for at least 24 hours in order to receive proper maintenance. Most cases will require minor tune ups while other cases may require the bike to be sent off to a shop for repairs. 
DIY Workspace
Within the ARC, Gamecock Cycles will offer time frames in which students and RFC members can come utilize our do-it-yourself workspace.  The workspace will have work stands, tools, and "how to" maintenance books.  A trained ARC employee will also be on hand to help users navigate the space and monitor the area.
Workspace Hours
| | |
| --- | --- |
| Monday - Friday | 1:30pm - 4:00pm |