Concentration: Graphic Design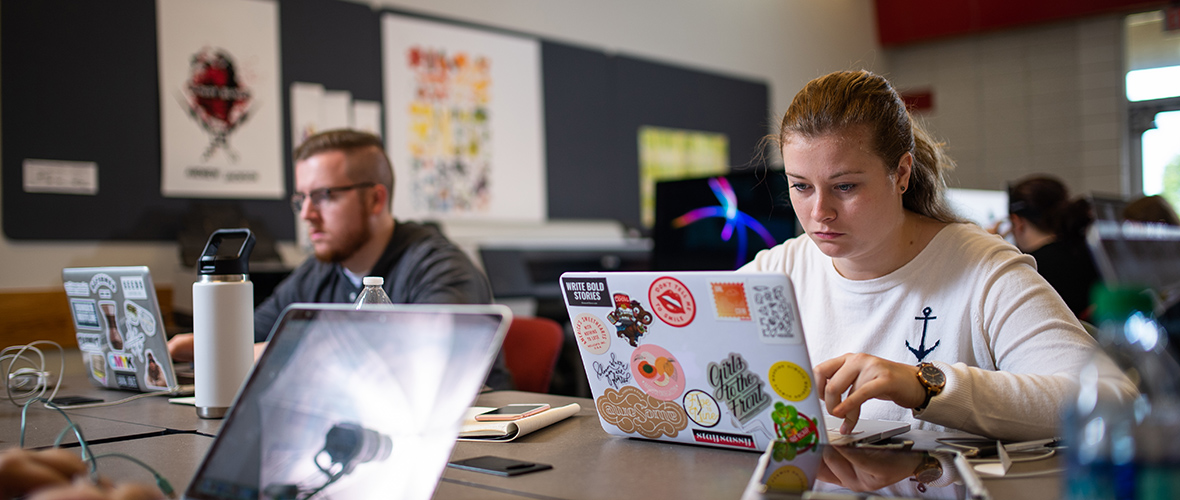 BFA Graphic Design
Graphic Design is an evolving multi-disciplinary industry where designers use technology, design, and social awareness to solve problems that inform, educate, and elicit responses from end-users. Career paths within the field of Graphic Design include junior through senior-level Graphic Designer, Art Director, Interactive/UI/UX Designer, Packaging Designer, Advertising Designer, as well as many other positions.

Our BFA Graphic Design program at JSU creates designers who are able to tackle both the critical thinking and technical/formal production sides of visual communication. The courses in the graphic design concentration draw upon varied disciplines in the professional field and aid the student in developing an awareness of the diverse landscapes in which design functions. Through a sequence of courses, students become skilled at using traditional and contemporary technologies. 

Preparing our students for a professional career in graphic design is of primary importance and we do so by focusing on professional practice, portfolio building, and real-world experiences. Both on and off-campus internships are available to Graphic Design students. Internships provide our students with critical real-world experience and also count for university course credit. Our program also offers service-learning projects where design students connect with regional clients and provide design services for professional use.

Our graphic design students graduate with professional-level portfolios and skills that have proven successful in landing design positions after graduation.



For our undergraduate students interested in our graduate program, the JSU Faster Master's program allows exceptional undergraduate students to take up to 12 hours of graduate coursework during the junior and senior years, which double count toward both the bachelor's and the master's degrees.
For more information about our MFA program