Ceramics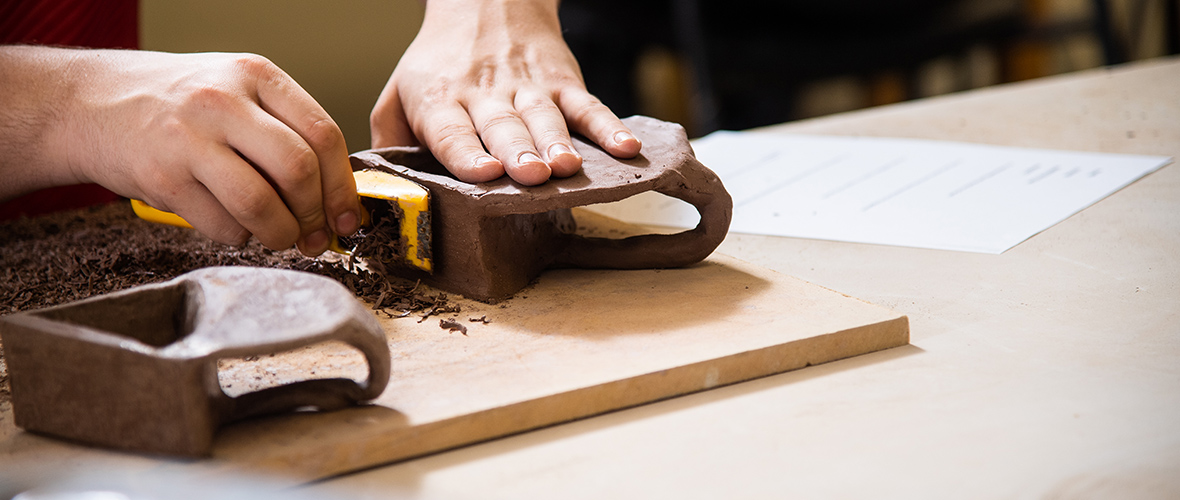 BFA Ceramics
The Studio Concentration in Ceramics at Jacksonville State University is a comprehensive
program in which students explore clay as a medium to create art in both a contemporary and
historical context. Our program focuses on building the necessary technical skills to create both
sculptural and functional ceramic pieces with an emphasis on strong form, content, and
craftsmanship.
The BFA with a concentration in ceramics prepares students to achieve their aspiration of using ceramics as their primary means of self-expression and technical achievement as a path to the student's goals, including a continuation of study in a graduate program or a fine art studio practice.
The Ceramics Studio is housed in the Carlisle Fine Arts Facility and includes a generous
workspace for both hand building and wheel throwing classes. Our Studio features 14 pottery
wheels, a dedicated glaze lab, and a kiln room with 2 large Olympic electric kilns, 2 Skutt test
kilns, an outdoor raku kiln, and both a Bailey model FL 18c gas reduction kiln and a Bailey FL 18
Soda kiln.