Concentration: Drawing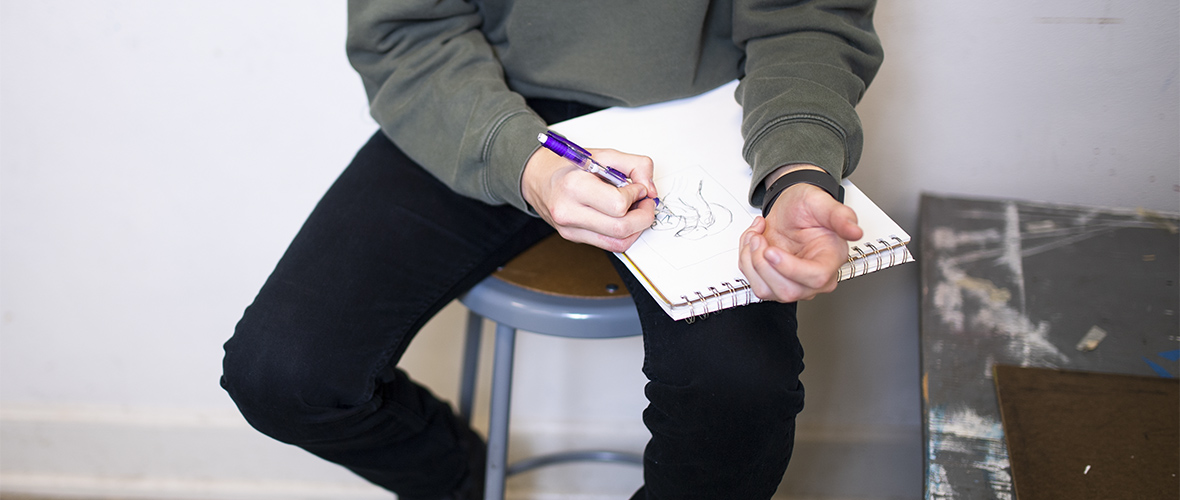 BFA Drawing
The Drawing Concentration at JSU offers experiences for students in pursuit of a fine art and commercial career.  
The BFA with a concentration in drawing prepares students to achieve their aspiration of using drawing as their primary means of self-expression and as a path to a fulfilling livelihood whether our student's goals include a continuation of study in a graduate program, commercial illustration work, or a fine art studio practice.
Classes in traditional and digital illustration assist in preparing students for meaningful work in the industry and can complement a focus in Graphic Design.  
Students may also follow their drawing interest to a successful career by way of self-expression, with or without any commercial interests.  In this case students obtain fine art skills in studio courses while developing their personal voice to create and market their own works of art.  
With an approach that draws upon expertise across the Art Department, Drawing Concentration Art Majors are encouraged to build a broad base of skills in graphic design, painting, and photography in addition to drawing.