Open House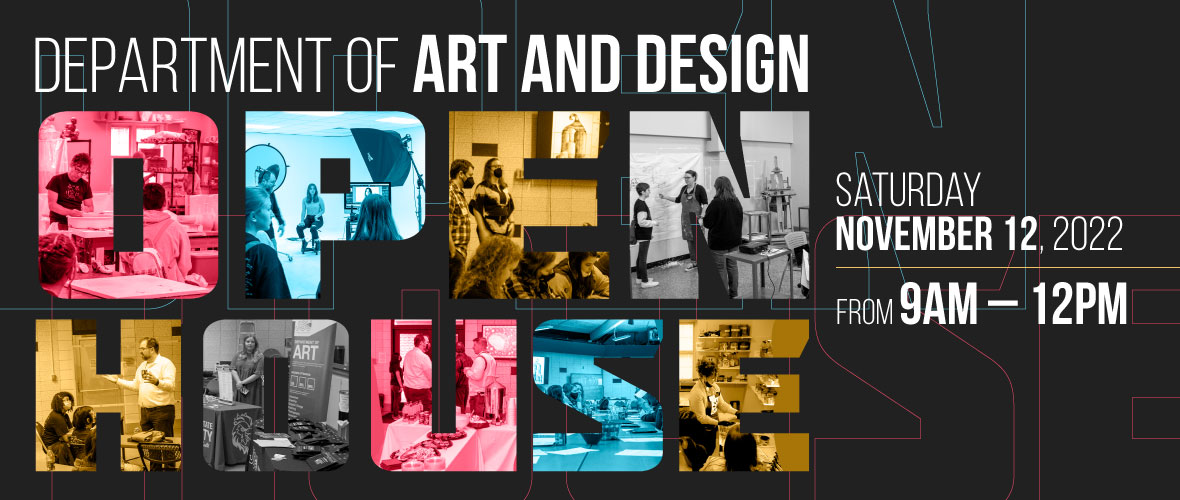 Join us on Saturday, November 12, 2022 for an Open House in the Department of Art and Design.
We will have a check in and a Q&A from 9am-10am, followed by demos and a department tour at 10am-12pm.  
Let us know you're coming!
For more information please contact Interim Department Head Jamie Runnells at jrunnells@jsu.edu or call the Department at 256-782-8250.
Department of Art and Design