Department of Communication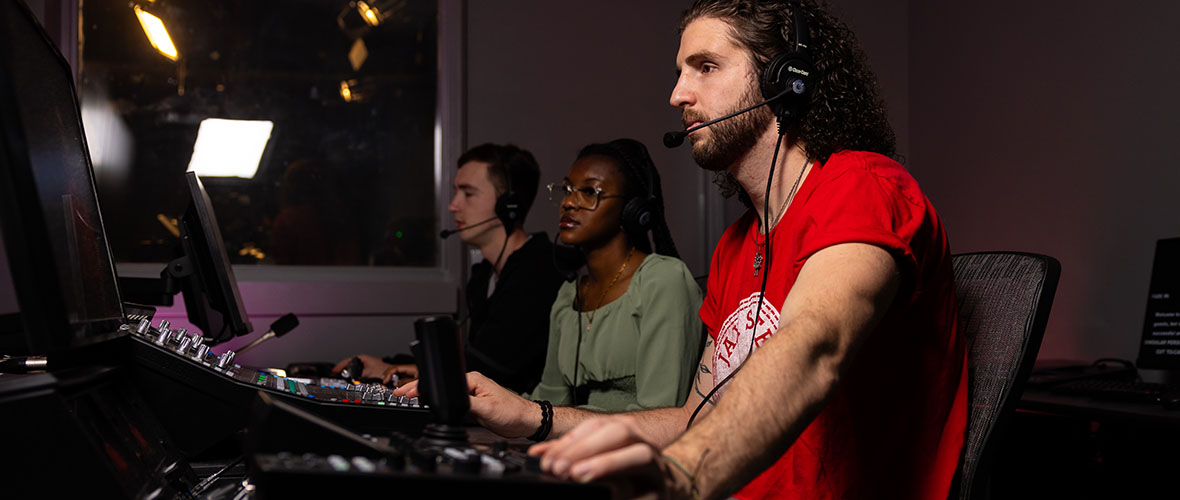 The Department of Communication at JSU offers an industry-current curriculum and designed to help students successfully gain employment in multimodal journalism, public relations, advertising, integrated marketing and communication, or multi-platform media production. The department is implemented its "Six Pillars of Professional Communication" during the Fall 2023 semester, through its teaching objectives, 6 core values and 7 core competencies currently highlighted within the courses offered. 
The department is accredited by The Accrediting Council on Education in Journalism and Mass Communications (ACEJMC) and is one of three programs in Alabama with this distinction. In the Fall of 2022, the Department launched an all 4K studio, a refurbished Mac lab for editing and production, and provide check out access to independent camera kits for students to perform field work in multimedia production to support course work in video production, multi-modal journalism, public relations, and advertising. 
Students are also encouraged to engage with our student media and professional development organizations to skill build and network with industry professionals over the course of their studies in the Department of Communication.
Feel free to check out what the department has to offer on our task bar on the left, and contact Dr. Chris McCollough at cmccollough@jsu.edu with additional questions.