Dr. Breann E. Murphy
Endowed Scholar of Diversity in Leadership and Public Relations
Assistant Professor
396 Merrill Hall
256-782-5389
bmurphy5@jsu.edu   
Dr. Murphy joined the faculty at Jacksonville State University shortly after receiving her doctoral degree from the University of Alabama. Her main research interest, which she continues to pursue, is examining the leadership of women who serve in executive roles in the communication industry, specifically in the field of public relations. Her award-winning work in this field recently led to her garnering Top Faculty Paper honors from the Association for Education in Journalism and Mass Communication's (AEJMC's) public relations division Samples of her scholarly work in this area can be found in academic journals, such as PR Journal and PR Inquiry. She has also published scholarship exploring athletic image repair and sport communication.
Dr. Murphy's primary work is in response to an ongoing challenge in her discipline. Women comprise the majority (various studies report 63-71% of the field) of practitioners in the public relations workforce. However, they are traditionally underrepresented in the top positions in the industry. Given the growing profile and demand for Dr. Murphy's work, she was awarded the department's and college's first endowed scholar role to support expansion on her award-winning research, so that the unit can continue to build our understanding of effective leadership practices of women and underrepresented leaders in the field. 
Leveraging this knowledge of skills, characteristics, values, and actions of successful leaders, this role encourages and supports students in the program and practitioners through mentorship and professional development programming. Given the importance of addressing this disparity in the industry, The College of Business and Industry is also committed to providing supplemental support beyond the endowment for scholarship, presentations, and programming that align with the stated focus of the endowed role. Dr. Muphy's role as an endowed scholar is intended to be the first of a series of endowed scholars in the unit, focusing on addressing core challenges in the journalism and mass  communication fields.
Dr. Murphy's service record reflects the impressive, singular quality of her scholarship. She serves as the Faculty Advisor of PRSSA, this university's award-winning professional student organization in public relations. Since 2022, the chapter has earned a state-wide award for its programming and recruiting efforts from PRSA Alabama (2022), national recognition from PRSSA in a Teahan award for its programming efforts (2023), and in 2023, was one of only 39 out of 400 chapters in the global footprint of PRSSA to merit a Star Chapter award. Along with this service, she serves on the university's Women in Academia Support Group as the faculty representative for the College of Business and Industry and on the newly formed Women in Business and Industry task force, and as an academic advisor for the department's public relations and advertising concentration. 
Dr. Murphy is an active member of the Public Relations Society of America (PRSA), which is the national professional association for public relations practitioners. In 2023, she was elected to the Executive Board for Alabama PRSA, the state chapter of this national association, by serving as Treasurer. In 2022, she also served as Programming Chair for Alabama PRSA. She also continues to conduct collaborative work with local nonprofits and public relations agencies, along with also serving as Secretary for the Public Relations Division for the Southern States Communication Association.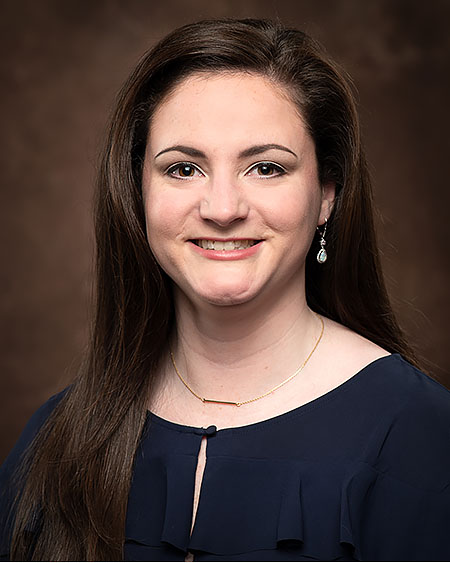 Education
Ph.D. in Communication and Information Science (Mass Communication with Specialization in Public Relations and Management), University of Alabama
M.A. in Communication Management (Public Relations), University of Alabama at Birmingham
B.A. in History with a Minor in Legal Affairs, University of Alabama at Birmingham
Courses Taught
COM 306 Sport Communication
COM 330 Introduction to Public Relations
COM 340 Public Relations Writing
COM 345 Social Media Strategy
COM 380 Communication Law
COM 395 Ethics and Global Journalism
COM 400 Public Relations and Advertising Case Studies
COM 440 Public Relations and Advertising Campaign Management