Dr. Matthew Jordan
Dr. Matthew Jordan currently serves as Assistant Professor of Percussion at Jacksonville State University in Jacksonville, Alabama. He is also the front ensemble arranger for Music City Mystique, the music coordinator and sound designer for the Bluecoats Drum and Bugle Corps, a music designer for the "Commandant's Own" United States Marine Drum and Bugle Corps, and a music advisor for the Colts Drum and Bugle Corps. Prior to starting at JSU, Matt was the Concert Percussion Marketing Manager for Pearl Corporation/Adams Musical Instruments, and Assistant Director of Bands/Instructor of Percussion at Middle Tennessee State University.
Matt has worked as a percussion instructor and arranger with a number of DCI and WGI groups, including the Phantom Regiment (2011-2014), Carolina Crown (2015), and Spirit of Atlanta (2007-2010, 2018). He is also very involved at the scholastic level as an arranger for indoor drumlines and marching bands, having written for groups such as Max Percussion (Bangkok, Thailand), Bangkok Society Drumline, Franklin High School, Dobyns-Bennett High School, The Woodlands High School, Science Hill High School, McGavock High School, and Father Ryan High School, among others.
As a performer, Matt plays regularly with the Nashville Symphony Orchestra, Alabama Symphony, Huntsville Symphony, and Tuscaloosa Symphony. He has also performed with Intersection Contemporary Music Ensemble, Keith Brion's New Sousa Band, Tallahassee Symphony Orchestra, San Angelo Symphony, Eastern Philharmonic Orchestra, and the Tennessee Philharmonic. While at North Texas, Matt performed with the UNT Wind Symphony, as well as the One o'Clock and Two o'Clock Lab Bands. Matt was the timpanist of The Cavaliers (2003-04) and Music City Mystique (2000-05) and in 2004, he received 1st place in both the DCI and PAS Timpani Individuals competitions. Matt has also been involved in commissioning or premiering works from numerous composers, including Nathan Daughtrey, Dave Hall, Evan Chapman, Caleb Pickering, Russell Wharton, Matt Filosa, Lucas Garner, Bill Hickok, Matt Ridge, and Greg Harrison.
Matt also travels abroad frequently, having performed in Mexico, China, South Korea, Hong Kong, Macau, and Japan. In the summer of 2010 he traveled to Ghana in West Africa to study Ewe drumming. Matt's major influences include Dr. John W. Parks IV, Dr. Robert Schietroma, Christopher Deane, Mark Ford, Paul Rennick, Lalo Davila, Erik Johnson, Leigh Howard Stevens, Christopher Norton, John Feddersen, and Bill Wiggins.
​
Matt completed the Doctor of Music degree from the Florida State University, a Master's Degree from the University of North Texas, and a Bachelor's Degree from Middle Tennessee State University. Matt is a proud artist and clinician for Pearl/Adams instruments, Innovative Percussion sticks and mallets, Evans Drumheads, Zildjian Cymbals, and Presonus Audio Electronics.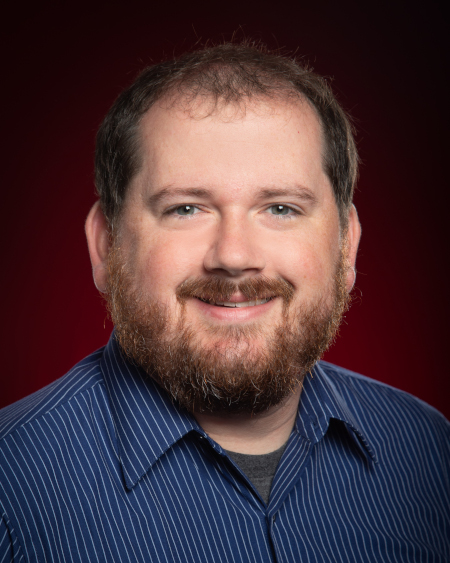 Courses Taught
Percussion Ensemble I
Percussion Ensemble II
Instrumental Pedagogy
Steel Band
Class Percussion
Applied Lessons
Music Technology
Education
Doctor of Music - Florida State University
Masters of Music - University of North Texas (Related Field of Ethnomusicology)
Bachelors of Music - Middle Tennessee State University