Eric Wilcox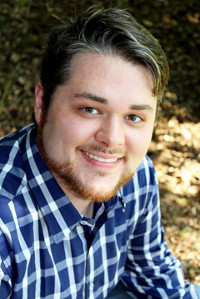 Voice & Introduction to Music

Studio: Mason Hall 
Phone: (256)-782-5999
Email: ewilcox@jsu.edu

Eric Wilcox, tenor, holds a Masters of Music in vocal performance from the University of New Mexico and a Bachelor of Arts in music from Jacksonville State University. Having joined the JSU faculty in the fall of 2016, he currently teaches five private voice students and Intro to Music classes. His musical training includes the realization of many iconic operatic roles, including Nemorino (The Elixir of Love), Tamino (The Magic Flute), Romeo (Romeo and Juliet), Ferrando (Cosi fan Tutte), and Camille de Rossignol (The Merry Widow). In 2014, Mr. Wilcox was chosen as young apprentice in Opera Southwest's New-World premiere of Amleto by Franco Faccio, covering the roles of Player King and Herald. He also collaborated as a community liaison for the OS community outreach program, educating the community on the art form of opera through lectures and performance. 
Well-versed in art song repertoire and oratorio, Mr. Wilcox performs as recitalist and tenor soloist in the local community. Some of his oratorio endeavours include Handel's Messiah, Randall Thompson's Nativity (Gabriel), and Mozart's Vesperae Solennes de Confessore. Mr. Wilcox's primary teachers include Leslie Umphrey, Dr. Ginger Beazley, Dr. Richard Armstrong, and Dr. Nathan Wight. He has been privileged to have been coached by Dr. Kristin Ditlow, Virginia Zeani, Stephen King, Melanie Sonnenberg, Suzanne Mentzer, Scott Piper, Roy Cornelius Smith, among others.
Mr. Wilcox is currently an adjunct lecturer at Jacksonville State University and offers private voice instruction in the community. Mr. Wilcox has also served as voice instructor at Talladega College, The New Mexico School of Music, The University of New Mexico, Ars Nova School for the Arts, The Mary G. Hardin Center for Cultural Arts, and the Jacksonville State University's Preparatory Program. His vocal artistry has been recognized by placing first in his category in the National Association of Teachers of Singing (NATS) state and regional vocal competitions, as the first-prize winner of the Richard Armstrong Vocal Scholarship Competition in 2012, and being awarded the University of New Mexico's teaching assistantship in voice for the 2013-2015 academic years.