Dr. Doug Gordon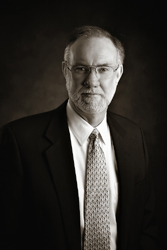 Music Theory

Studio: Mason Hall 244
Phone: (256) 782-5578
Email: dgordon@jsu.edu
Dr. Douglas Gordon, Professor of Music Theory, joined the JSU faculty in August, 2008. His appointment followed a sixteen-year tenure at Mars Hill University in Mars Hill, North Carolina where he coordinated the basic musicianship program and supervised the computer music laboratory. At MHU Dr. Gordon was named a Fellow of the John B. Stephenson Foundation by the Appalachian College Association, a consortium of 35 colleges and universities in the Appalachian region.
He is an honor graduate of Jacksonville State University (Bachelor of Science, Education, 1978) and was awarded the Master of Arts degree from JSU in 1983. He earned the Doctor of Philosophy in Music Theory (1999) from the Florida State University in Tallahassee. A native of northwest Georgia, Dr. Gordon is the former band and choral director at Ringgold High School in Catoosa county and later at West Side Middle School in the Whitfield County Public Schools. 
Dr. Gordon's faculty responsibilities are found in all areas of music theory including fundamentals, diatonic and chromatic harmony, form and analysis, 18th century counterpoint, and post-tonal theory. In collaboration with Professor Eryn Oft, they created and presented The Symphonies of Ludwig van Beethoven, a team-taught historical/theoretical survey which coincided with the Alabama Symphony Orchestra's 2011 Beethoven Festival. His Symphonies course was repeated in 2019 when the ASO again presented a complete Beethoven cycle.
A presenter at multiple state and regional conferences on both music theory pedagogy and music technology, Dr. Gordon established a series of very successful summer workshops at Mars Hill University, training educators in the use of computer-based tools for the teaching of music. In 2007 Dr. Gordon was selected by the College Board/Educational Testing Service of Princeton, New Jersey as an examination reader for the Advanced Placement (AP) program in music theory, serving in that role for five years. He has served as a JSU Faculty Senator and at Mars Hill University was elected to a three-year term as Chair of the Faculty.
Dr. Gordon's professional interests include the music of Maurice Ravel and musical perception and cognition. To that end he established a survey course, Psychology of Music, for upper-division music education majors. His Ph.D. dissertation, Harmonic Progression to the Dominant: An Experiment in Aural Perception, explored trained musicians' perception of pre-dominant harmony. He is a free-lance trombonist and has performed with the Asheville (NC) Symphony Orchestra, the Asheville Pops, Brevard (NC) Chamber Orchestra, Gadsden (AL) Symphony Orchestra, Rome (GA) Symphony Orchestra, the Roman Festival Brass, Appalachian Brass Quintet, North Georgia Brass Quintet, and the Southern Appalachian Chamber Singers. When not wearing his musician's hat, he is a hopeless stereo freak and enjoys gazing at the night sky.