The jsuRIDE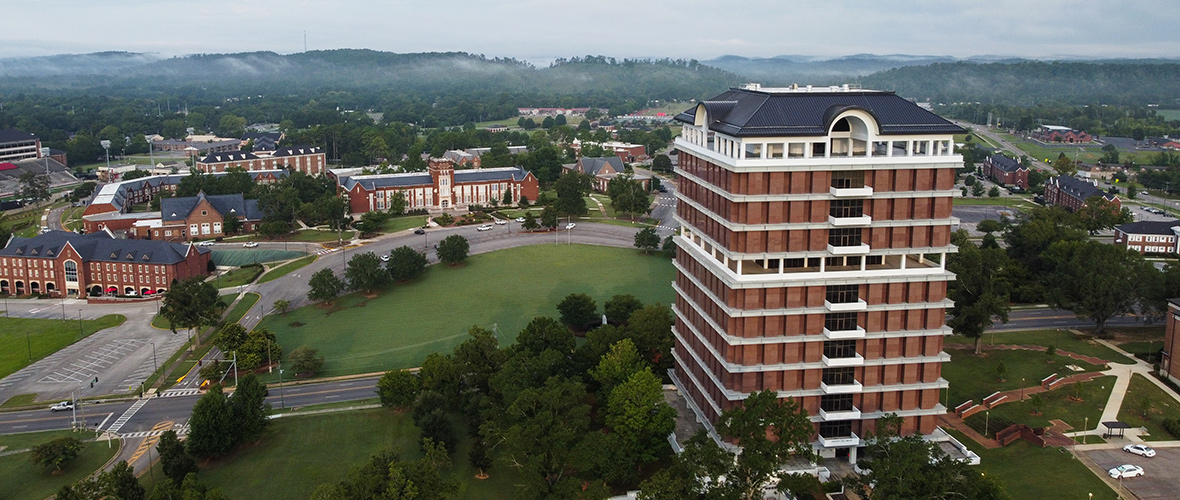 How to request a ride:
1. Download the myJSU app from the app store on your phone.
2. In the left-hand column, chose 'jsuRIDE'.
3. You will need to select the time and date of your appointment. Rides must be made 4 hours in advance. 
4. After choosing the time and date of your selected ride, you will need to enter your full name, JSU email address, and select where you would like to be picked up from and dropped off. 
5. You will receive a confirmation email for your booking. The confirmation email will also have a place to cancel your ride. 
Our Mission
The jsuRIDE's mission is to provide safe and reliable transit service to Jacksonville State Univer­sity. 
Pick-Up Locations
The pick-up location for most buildings is out in front of the building, next to the road. Please see the list below to view the pick-up spot for buildings with multiple common entry points. 
| | |
| --- | --- |
| Building Name  | Pick-up Point |
| Brewer Hall Parking Lot  | On Trustee Circle, at the covered benches |
| Campus Inn | Underneath the 'Campus Inn' sign next to Forney Avenue |
| Colonial Arms | At the sidewalk of the courtyard in the back parking lot |
| Gamecock Village | In the side parking spots outside of Building 2, next to the complex entrance |
| Pete Matthews Coliseum | At the entrance on across from the tennis courts |
| Stone Center | On the sidewalk out front of the lower entrance |
| Theron Montgomery Building | At the second floor/food court entrance. This is subject to change once renovations are completed.  |
| Walmart | At the entry/exit of the 'Food & Grocery' side |
Is there a fee to use jsuRIDE?
Your tuition payments include costs associated with jsuRIDE. Jacksonville State University students, faculty, and staff with a valid JSU ID card have unlimited access to the service.
Lost and Found
Lose an item? Call our office at (256) 782-8637 M-F from 8:00 AM-4:30 PM, M-F (closed for lunch 12:00-1:00).