Student Organizations
JSU offers over 120+ student organizations to help you get involved on campus. By getting involved, you'll be able to enhance your college experience by building friendships, learning new skills, and gaining access to exciting opportunities that will take you beyond the classroom.
CampusGroups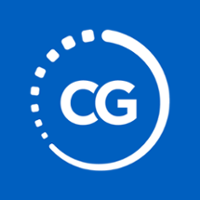 Excited to learn more about how you can get involved?
CampusGroups has our listing of all student organizations on campus. Download the app or visit their site to get involved, get connected, and stay in the know about events and opportunities for JSU students.
Meeting Spaces
FAQs
Students will have many opportunities on campus to meet different organizations on campus through events such as Gamecock Orientation, Get On Board Day, Student Tailgates, and more! You can also check out a complete listing of all of our student organizations by going to CampusGroups. Feel free to drop by our Dean of Students Office at 402 TMB if you have questions.
Click the link above and use your MyJaxState credentials to log in.
You can

 
start your own Registered Student Organization
 

on Campus Groups by drop down that says

 
"Groups"
, then clicking the blue link that says

 
"+ All Groups"
 

in the top right of the drop down. This will take you to a list of all of our registered student organizations. At the top of that page there is another blue link that says

 
"+ Register New Student Organization"
. You can click that to create your group and from there explore adding rosters into the group, creating events, tracking data and many other features.
Complete and return a Student Organization Information Sheet to the Dean of Students Office to be a recognized organization. All students' organizations must have a Faculty Advisor.

Complete an "Allocations Application" on the Dean of Students Office Website under SGA forms. Also, include all receipts to complete the reimbursement process. The form and receipts will be submitted to the Vice President of Organizational Affairs, who shall attach a written record of the organization's attendance to the form before submitting it to the Organizational Affairs Committee.
Complete a fund-raiser at least ten business days prior to an allocations request and submit it to the Dean of Students Office. The Dean of Students Office is responsible for approving all fund-raising request forms. Completed is defined as attempting a fundraiser and making any profit.
Complete and submit a W-9 form with the employer identification number to the Student Government Association Vice President of Organizational Affairs.
Must attend at least three Organizational Council meetings each semester requesting allocations.