SGA 2023 Elections
2023 Election Events
| Event | Date | Time | Location |
| --- | --- | --- | --- |
| Applications Open | March 2 | 12:00 AM | |
| SGA Executive Officer Interest Meeting | March 16 | 5:00 PM | McCluer Chapel |
| Applications Close | March 27 | 4:30 PM | |
| Candidate Meeting | March 28 | 6:00 PM | McCluer Chapel |
| Speeches/Debates | April 10 | 5:00 PM | TMB Auditorium |
| Spring Elections | April 11 | 12:00 AM - 4:00 PM | Campus Groups |
| Spring Run-off Elections  | April 13 | 12:00 AM - 4:00 PM | Campus Groups |
Run-Off Election Voting
Voting for the 2023 SGA Run-Off Election will begin on Thursday, April 13th at 12:00 AM and will close at 4:00 PM.
Meet Your 2023 Election Candidates
Election Information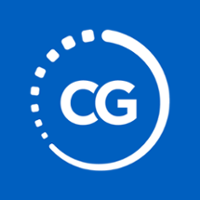 2023 Spring Elections will be held via Campus Groups!
CampusGroups will have more information about your future student leaders and allow you to cast your vote on Tuesday, April 11 from 12:00 AM - 4:00 PM CDT. In the case of a run-off election, voting for tied candidates will reopen on Thursday, April 13.
For more information, contact the Dean of Students office at 256-782-5491.
Position Requirements
• Must have a 2.75 GPA 
• Must have completed 32 credit hours at JSU
• Must be a full-time student 
• Must be able to complete a twelve-month term
• Must be able to serve a minimum of fifteen hours per week in the Dean of Students Office
(Student Senate, Student Activities, Organizational Affairs, Public Relations)
• Must have a 2.5 GPA (at the time of applying to run)
• Must have completed 32 credit hours at JSU 
• Must be a full-time student
• Must be able to complete a twelve-month term 
• Must be able to serve a minimum of 15 hours per week in the Dean of Students Office SGA
• Must have a 2.5 GPA
• Must have completed 12 credit hours at JSU 
• Must be a full-time student 
Graduate:
• Must have a 2.5 GPA
• Must be a full-time student
• Must have a 2.5 GPA 
• Must have completed 12 credit hours at JSU
• Must be a full-time student
• Must be involved in two or more on-campus organizations or activities 
• Must be able to serve a two-semester reign
• Must have a 2.5 GPA 
• Must have completed 12 credit hours at JSU
• Must be a full-time student 
• Must be involved in two or more on-campus organizations or activities 
• Must be able to serve a two-semester reign