A Third of JSU Undergraduates Make Honors List
01/12/2023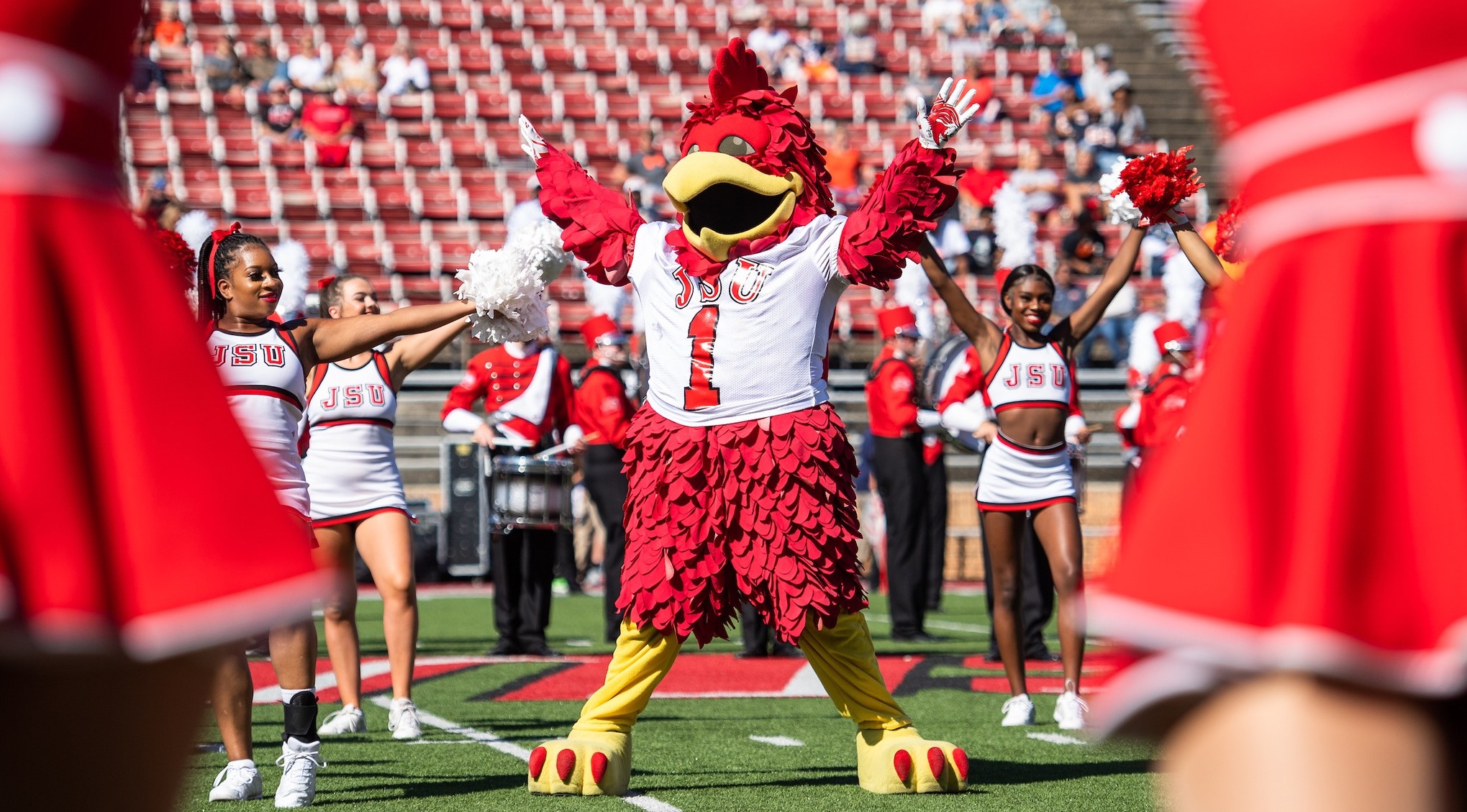 Cocky the mascot performs on Burgess-Snow Field.
by Buffy Lockette
More than 30 percent of Jax State undergraduates have been named to the Honors List for their outstanding academic performance over the Fall 2022 semester, reflecting a 14 percent increase over the Spring 2022 semester and 9 percent increase over Fall 2021.
Approximately 1200 students made the President's List, earning a perfect 4.0 GPA for the semester while completing at least 12 credits. Meanwhile, 1300 made the Dean's List, earning a GPA of 3.5-3.99 while completing at least 12 credits for the semester. 
The growing Honors List could be a reflection of the university's increased emphasis on student success. Under the leadership of President Don Killingsworth, the university is now offering more academic support resources than ever before - opening a Student Success Center in 2021 and implementing a centralized advising model in 2022.
Students who wish to make the Honors List this spring are encouraged to take advantage of the free tutoring and success coaching programs available in the Student Success Center. 
Special Note: Are you student who believes you were mistakenly left off the Honors List? Courses that were repeated or taken Pass/Fail do not count towards the 12-credit hour requirement. Please check the hours earned on your transcript and then, if you still have questions, email jsunews@jsu.edu.