JSU Moves to Centralized Student Advising Model
03/03/2022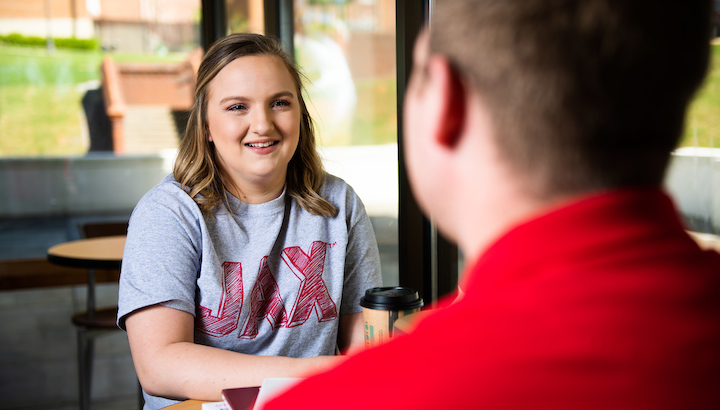 by Brett Buckner 
There's more to academic advising than simply being told which classes to take. Advisors are the architect of the future for every student that walks – wide-eyed and anxious – into their office.
"Every student needs to feel connected," said Dr. Janet Bavonese, assistant vice provost of advising. "Every student needs to feel that they have someone they can reach out to who will not only encourage and support them, but will also deliver a hard truth when they are struggling. Every student needs a person they trust – someone who will say, 'I'll help you not only survive but thrive over the next four years here'."
Driven by this goal, JSU is moving away from its traditional faculty-led advising model to a centralized approach with a staff of full-time advisors. This new structure is based on a 2020 report by the National Academic Advising Association, or NACADA, that recommended eight steps to improve student advising at JSU. 
"This model will better support students and provide advisement on a more consistent basis," said Bavonese, whose position was created as part of the NACADA plan. "There has never been a real concentrated focus on making sure advisors had access to the same information, that everyone had the same training, and that's our goal with this initiative."
The new structure features six College Advisement Teams embedded in each of JSU's colleges, allowing for students to receive specific advisement based on their major. 
"For example, we will advise education students a little differently than we will advise nursing students," Bavonese said. "There will be a centralized way for advising all students, but within that, there will be ways for the college teams to meet the nuanced ways of all the different majors and minors within that specific school."
The new structure will be as follows: 
Bavonese said advisors will take a holistic approach to their interactions with students.
"We're going for a transformational type of advisement," she said. "We want to offer students the whole support system that JSU provides, whether that is connecting them with resources on campus, like the Gamecock Market, or tutoring within the Student Success Center. We want to address not only the classes the student needs to take but how they develop throughout their matriculation at JSU."