Vice President for Student Affairs & Enrollment Management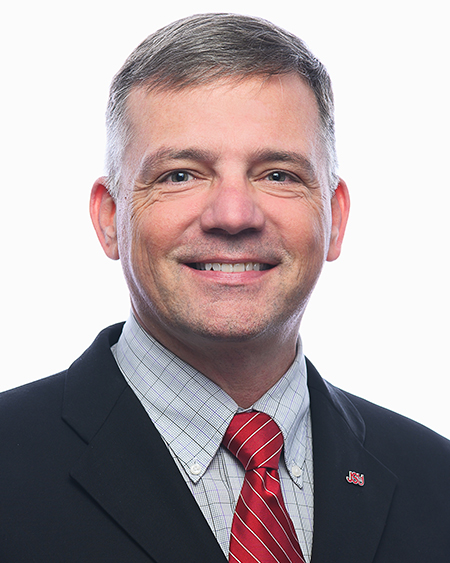 Terry Casey is the Vice President for Student Affairs and Enrollment Management. Mr. Casey earned a Master's in Counselor Education with a concentration in Student Personnel and a bachelor's degree in finance from Jacksonville State University.
Mr. Casey joined the Jax State's staff in 1995 as an admissions counselor. In 1996 Mr. Casey became the Director of Student Life. He was promoted to Dean of Students in 2016. During his tenure as Dean of Students, Mr. Casey was honored by the Alumni Association as Outstanding Faculty/Staff Member of the Year. As part of a university reorganization, Mr. Casey was named Vice President of Student Affairs in 2020. In 2023 Mr. Casey assumed an additional role and now serves as the Vice President for Student Affairs and Enrollment Management.
Having such a rich history with Jax State helps Mr. Casey better relate with current students. Mr. Casey is a strong student advocate and strives to provide a safe and professional environment for Jax State students by continuing to help student leaders learn organization culture and structure. Mr. Casey was awarded the Outstanding First-Year Student Advocate Award presented by the National Resource Center for First Year Experience and Student in Transition in 2023.
Mr. Casey is a team-oriented leader with responsibilities for the following areas on campus: Dean of Students Office, Housing Operation and Residence Life, Counseling Services, Community Standards and Title IX, University Police Department, Diversity and Inclusion, University Recreation, Health Center, and Enrollment Management which includes Undergraduate Admissions, Military and Post-Traditional Student Services, Financial Aid, and Transfer Initiative.