Vice President for Student Affairs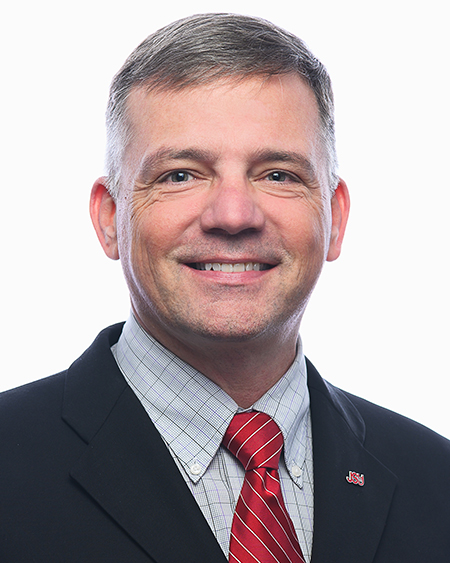 Fort Payne native Terry Casey grew up on stories about JSU. As a teenager, his aunt took him to football games and tours around campus. "When I was making my college decision," he said, "JSU just seemed like home to me."
Casey has spent his nearly 26-year career making students feel at home at "the Friendliest Campus in the South."
As an undergraduate, Casey served as an orientation leader and coordinator and was a member of Delta Chi fraternity. By his senior year, he knew he wanted to dedicate his career to higher education.
Upon earning his bachelor's degree in finance from JSU in 1993, he was encouraged by Dr. Alice Cusimano – then associate Vice President of Student Affairs – to remain at JSU to pursue a master's in counselor education with a concentration in student personnel. He served as a graduate assistant in the Office of Student Activities while earning his master's degree.
After graduate school, Casey helped recruit students to the JSU family as an admissions counselor. He returned to the Office of Student Activities in 1996 to become Director of Student Life. In 2016, he was promoted to Dean of Students. A year later, he was honored by the Alumni Association at Homecoming as the Outstanding Faculty/Staff Member of the Year.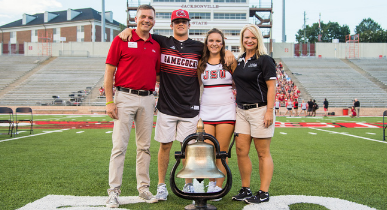 "The most important thing I can do for our students is to be their advocate," Casey said. "As the cost of attendance continues to rise, I need to help our student leaders learn organization culture and structure. This helps them advocate for students in a safe and professional environment."
As part of a university reorganization, Casey was named Vice President of Student Affairs and he has direct supervisory responsibility for the Dean of Students Office, Community Standards & Title IX, Counseling Services, Diversity and Inclusion, Housing Operations & Residence Life, Universtiy Police Department, Office on Violence Against Women, and other special projects, including Covid-19 response and the Cocky Cares Initiative.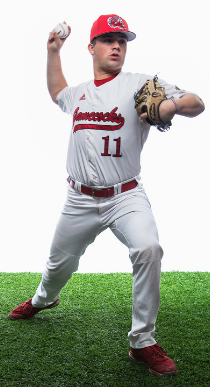 Having such a rich history with JSU has helped Casey better relate with current students because he understands what they're going through.
"We have a good percentage of first-generation college students – like me – and that helps me see things from their perspective," he said. "Most of our students are connected to Northeast Alabama, which is where I have lived my whole life. That experience also helps me push students out of their comfort zone and encourage them to get connected with other students, who have different background than they may have."
When he's not guiding the lives of JSU students, Casey can be found living his best life outdoors, either kayaking or relaxing by the nearest body of water he can find. He's also a huge baseball fan, keeping a trained eye on one JSU baseball player in particular – his son, Colin, a right-handed junior pitcher for the Gamecocks.
"Having a student at JSU has opened my eyes to a lot of challenges that students face that I was unaware of prior to his attendance," he said. "I am in a position to share those challenges with other administrators to assist our students, so they have a better experience at JSU."
First introduced to campus more than 30 years ago as a sports fan, Casey continues to cheer on the Gamecocks as a proud alumnus, top student administrator, and baseball dad.