Randall Jones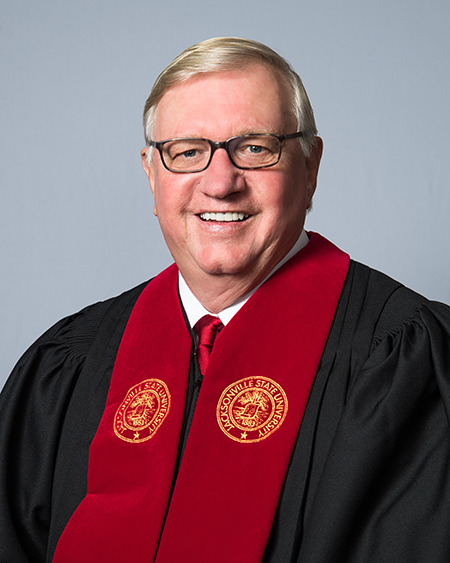 In 1978, Randy Jones, a graduate of Jacksonville State University, established his Nationwide Insurance Agency in 1978 as a scratch agent with one office and no staff.   The agency has since qualified for the company's President's Conference every year for 36 years. In 1999, he became Nationwide's youngest inductee into their President's Conference Hall of Fame.  He has been Alabama Agent of the Year for the company 30 times and the Service Agent of the year numerous times.  The Agency has consistently ranked among the top 10 agencies of the company and is the only agency ever to achieve the prestigious All Star Team membership consistently since the team's inception 16 years ago. In 2011, the Agency was the number one Farm Agent with Nationwide Agribusiness in the country and in 2012 was the number one agency with Nationwide Insurance Company. 
In addition to serving on the Jacksonville State University Board of Trustees, Randall Jones currently serves as a member of the State of Alabama Certificate of Need Board, Board of Directors for the Alabama Sports Hall of Fame, Snead State Community College Foundation Board of Directors, Bryant Jordan Scholarship Foundation Board, and the City of Guntersville Electric Board.  He is the past president of the Albertville Rotary Club, the Marshall County ARC, and the Albertville Chamber of Commerce. He has also served on the Marshall County Leadership Board of Directors, CAJA Board of Directors, Home Place Board of Directors, and in various capacities for the United Way of Marshall County and the Executive Board of the Choccolocco Council of the Boy Scouts of America. 
He and his wife, Debra, reside in Guntersville and have one daughter and a grandson. The Joneses are members of First Baptist Church in Guntersville. In his spare time, Jones enjoys flying, fishing, and spending time with family and friends.