Dr. Don C. Killingsworth, Jr.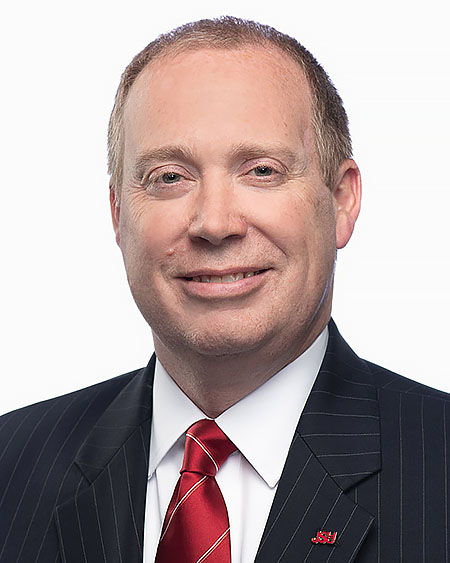 Dr. Don C. Killingsworth, Jr., has dedicated most of his professional career to Jacksonville State University. Upon graduating from the university with a bachelor's degree in geography in 1999 and a master's degree in counseling in 2001, the former Student Government Association president worked for more than a year as a consultant for American College Testing, Inc., the provider of the ACT college entrance exam.
He returned to his alma mater in 2002 to support student success as coordinator of Academic Advisement. Soon after, he was named director of Government Relations by former university president and personal mentor Dr. William Meehan. He was later promoted to chief external affairs officer. He received his doctorate in higher education administration from the University of Alabama in 2016.
Throughout his career at JSU, Dr. Killingsworth has been passionate about Student Success, and as president, he aims to make Student Success a central goal for the university. As acting president, in January 2020, he created the Division of Student Success to assist all JSU students in attaining their educational goals.
Dr. Killingsworth is active in the community, serving as the president of the Calhoun County Area Chamber and Visitors Center Board of Directors. He also serves on the City of Jacksonville Industrial Development Board and President's Council of the ASUN Conference. He is a member of Jacksonville First United Methodist Church and Jacksonville Exchange Club.
A native of Alexander City, Alabama, Dr. Killingsworth is married to JSU alumna Kristi Killingsworth. They have two children and enjoy living in the historic President's House on campus.