Greg Seitz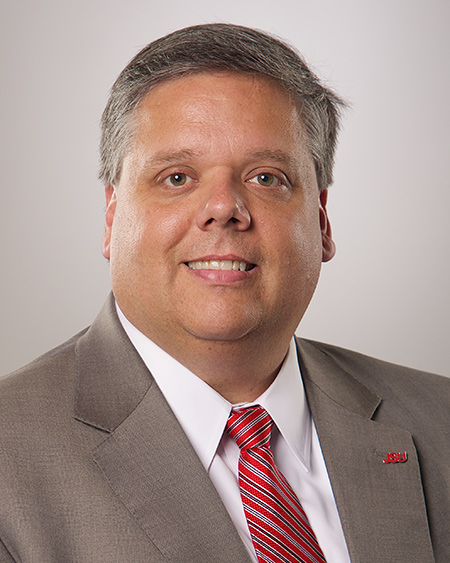 Greg Seitz currently serves as the Director of Athletics at Jacksonville State University after having served three terms as interim Athletic Director prior to his appointment as Director in February 2016. He has spent over 20 years with the athletic department at JSU.
During his term as interim Athletic Director over the last year, the JSU football team enjoyed one of its most successful seasons in school history after earning a trip to the FCS National Championship game and setting numerous attendance records. Both the Jacksonville State men's and women's athletics teams were recognized in the final Capital One Cup standings, which honor the nation's best Division I athletic programs last summer. The Gamecock men's team finished 61st, while the women finished 71st out of 347 NCAA Division I athletic programs. In the classroom, the Gamecock student-athletes posted a 3.16 cumulative grade-point average during the fall of 2015, representing the highest mark in school history. Additionally, 15 of the 17 sports at Jax State posted a team grade point average higher than a 3.0, which is also the most in school history.
Seitz, who has served on the NCAA Men's Final Four Media Coordinator team for the last six years, also has worked numerous NCAA Championships and Alabama High School Athletic Association events over the last 23 years. In 2002, he became the first SID elected as President of the Alabama Sports Writers Association and currently serves as the organization's secretary and treasurer.