Dr. Arlitha Williams-Harmon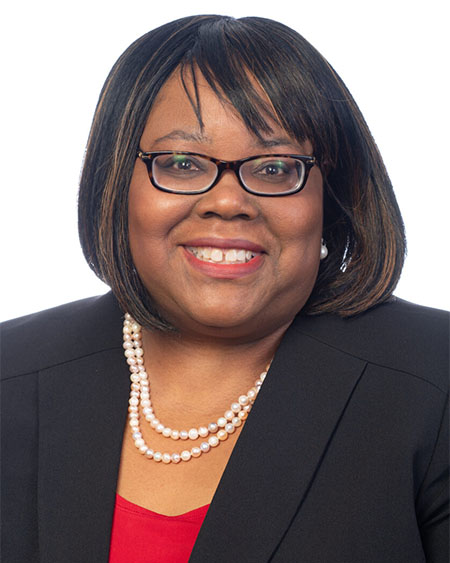 Dr. Arlitha Williams-Harmon has over fifteen years of exceptional leadership in education and joined Jacksonville State University in 2022. She previously was the Chief Financial Officer for Kern Community College District (KCCD) in Bakersfield, California. Also, Dr. Harmon served as the Vice President of Finance & Administrative Services at Porterville College. She offers a vision-driven approach to decision-making, strategic planning, and innovative fiscal management to foster positive educational student outcomes. Before joining KCCD, Dr. Harmon was a K-12 School District Business Manager in Northern Mississippi.
Her career history includes service at the City of Los Angeles Treasurer and Mayor's Office, managing departmental budgets and public safety grants. Dr. Harmon also has fiscal services experience with the RAND Corporation in Santa Monica, California, and the Federal Reserve Bank of San Francisco, Los Angeles Branch. Her passion for developing and expanding access to financially sound public programs is evidenced through being awarded Porterville College's 2014 Administrator of the Year. Southern California Edison recognized her commitment to sustainable management with their 2016 Corporate Energy Efficiency Award. Dr Harmon served as a board member on the California Central Valley Regional Center, School Project for Utility Rate Reduction (SPURR), and Porterville College Foundation.
Dr. Harmon holds a Bachelor of Science degree in Accounting from the University of Southern California (USC), a Master's of Arts in Public Administration from California State University at Long Beach, and a Doctorate in Community College Leadership from Mississippi State University.
.