University Announces New Leaders in Enrollment and Financial Aid
03/29/2022
by Buffy Lockette
The university has selected Jessica Wiggins to serve as associate vice president for enrollment management. In her new role, she will supervise Admissions, Financial Aid, Enrollment Initiatives/Transfer Pathways, and Military and Post-Traditional Student Services.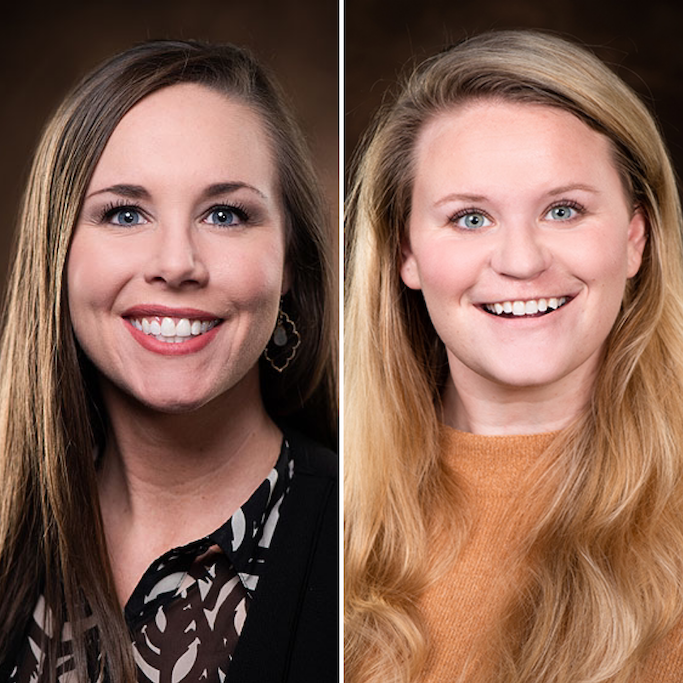 Wiggins first joined JSU's staff as director of financial aid in 2018 as one of the first hires brought in by then-new associate vice president of enrollment management, Dr. Emily Messer. She was tasked with overhauling a financial aid system that had, admittedly, become a frustration to students. One of Wiggins' early initiatives was streamlining the financial aid verification process – immediately making long lines outside the Financial Aid Office a thing of the past.  
As Wiggins continued to make improvements in Financial Aid, she became a valued leader on the Enrollment Management team, helping break down financial barriers impeding student enrollment and retention. When Dr. Messer – who became vice president of enrollment management in 2019 – had the Division of Advancement permanently added to her portfolio in January 2022, it was decided that the associate vice president position should be reinstated to help relieve some of her duties leading two areas of campus. Wiggins was selected among a number of national candidates.
"Jessica has excelled in her position as director of financial aid the past three years at JSU," Messer said. "She is an excellent leader and I am confident she will flourish in this new role."
Before arriving on campus, Wiggins served as associate director of financial aid at the University of West Georgia, where she earned a bachelor's in history in 2010 and a Master of Education in college student affairs in 2014 and is currently pursuing a doctorate in higher education administration. Charlotte Cole, associate director, has been promoted to replace Wiggins as director of financial aid.
Cole has been integral to the improvements within the Financial Aid Office since being hired in 2019. Her skills and expertise have resulted in increased efficiency and improved service for students. She began her career in financial aid at the University of West Georgia, where she earned bachelor's and master's degrees in music performance. She is a frequent presenter at state and regional financial aid conferences and is considered an expert in the area of federal student aid compliance across the state and region.
"It is an honor to be given the opportunity to serve as associate vice president of enrollment management," Wiggins said. "With Charlotte taking over the reins in Financial Aid, we will have a smooth transition and I will be able to get to work right away assisting Dr. Messer in leading enrollment management to even greater levels of success." 
JSU posted its highest all-time enrollment in Fall 2021 and is expected to break records again in Fall 2022. Registration is currently underway for the Summer and Fall semesters. 
Photographed, from left: Jessica Wiggins and Charlotte Cole.