Revamped Financial Aid Software Removes Frustration for Students
06/27/2019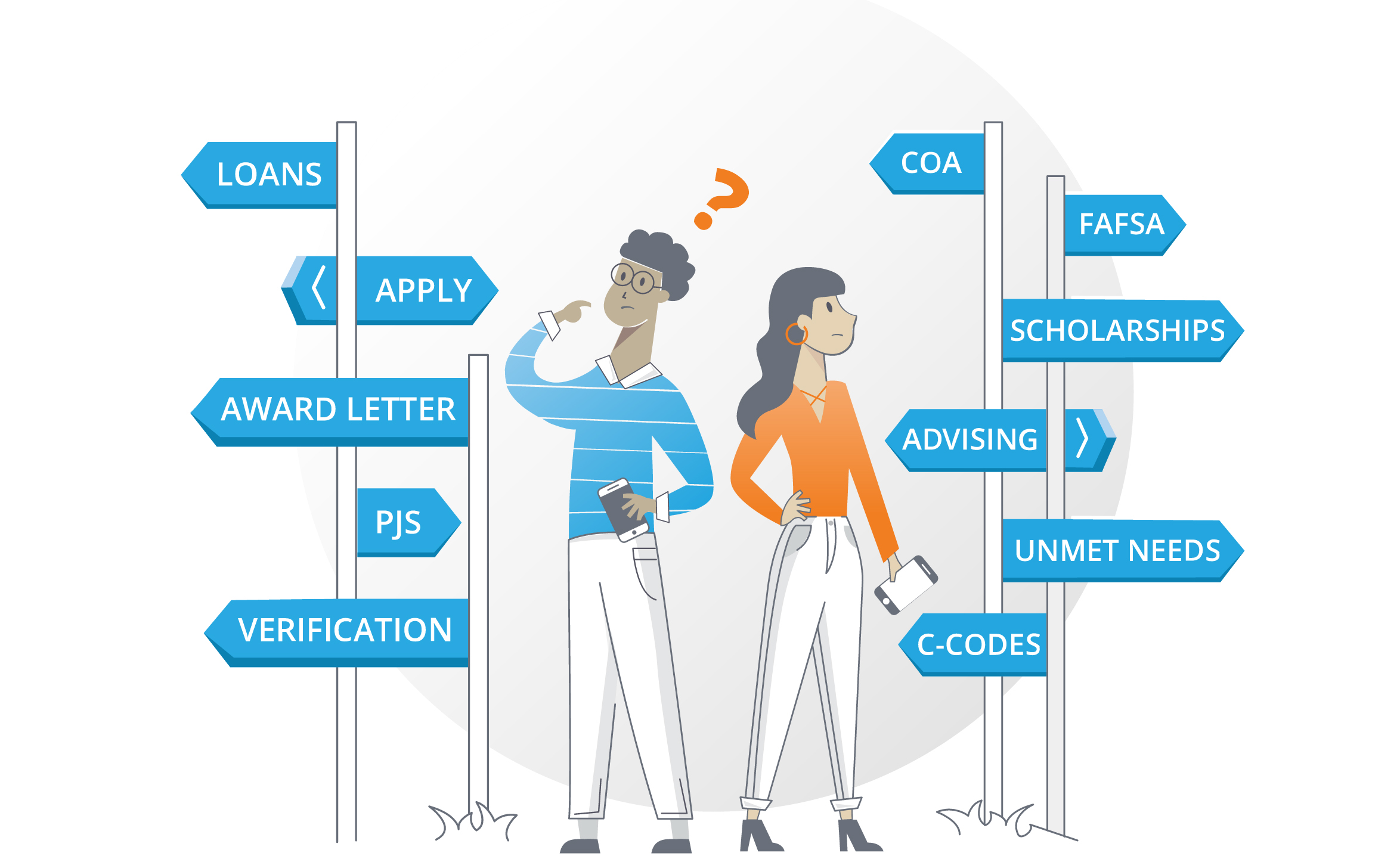 Image courtesy of CampusLogic.
The system was broken. 
When asked about the Financial Aid verification process, students, parents – even staff members – were apt to toss out words like "frustrating," "complicated," "time-consuming." The forms were five or six pages long and were overwhelming for students, leading to long lines in the Financial Aid office. 
The process desperately needed to be fixed, and that's exactly what happened on the first day of spring break, when the JSU Financial Aid office launched StudentForms by CampusLogic, a new software program that streamlines and simplifies the financial aid verification process. The program provides a digital portal where Financial Aid staffers can manage tasks, review files and automate student communications through text and email. Students can upload documents from any mobile device.
"It's vastly different on the student's end," explained Jessica Wiggins, JSU's new Financial Aid director. "The process is totally electronic – from filling out forms to signing documents – and the students don't know it's any different because it's still branded as JSU, meaning they can access everything from their MyJSU account. The student only sees what pertains to them."
Those long lines and frustration are hopefully a thing of the past. Consider, in 2018, by the end of April, JSU had verified 99 students' financial aid status. At the same time in 2019, the office had verified more than 500. By June 2019, Financial Aid had processed more than 3,600 files than the previous year to date. 
"The feedback we've received has been nothing but positive," Wiggins said. "The students are fascinated with the ease and simplicity. It's not overwhelming for them or their parents. It's no longer a hurdle."
Staff reaction has been much the same. 
"They are truly amazed," Wiggins said. "It's so much easier for them to help the students because the new software has broken down so many of the barriers that they were accustomed to seeing and getting in the way of what they really wanted to do and that's help students. They love it."
Wiggins was hired as Financial Aid director in mid-November and was well informed about the issues facing the office. 
"I was given a bit of warning, or rather a task, when I first came here and that was to help break down student barriers, specifically related to financial aid," she said. "I spent my first few weeks in the office really evaluating the processes students had to go through and quickly realized that it was income verification that was one of our main hurdles."
That's why Wiggins pushed for the adoption of StudentForms. She was familiar with the software because the Georgia Board of Regents had mandatory implementations for all four-year universities when she was associate director of financial aid at the University of West Georgia.
"We were able to see how it totally revolutionized our processes in the office," she said. "I knew this software would improve the process and improve it quickly."
While Wiggins and her staff have seemingly conquered one issue that had plagued the Financial Aid office, she's quick to point out that there's much work to be done.
"This software is only one piece of a still moving, unfinished puzzle," Wiggins said. "We continue to make improvements to processes and service, including hiring and training new staff who share a passion for student success. The culture of the Financial Aid Office is rapidly changing, which could only have been done with the supportive leadership and staff who share our vision." 
For more information on JSU Financial Aid, visit www.jsu.edu/finaid.