Christopher Ogden
Assistant Professor of Computer Science
231 Ayers Hall
256.782.8405
ccogden@jsu.edu 
Christopher Ogden graduated Magna cum Laude with his undergraduate degree in Computer Engineering from the ABET certified Department of Electrical and Computer Engineering at the University of South Alabama with an unweighted 3.83 cumulative GPA at the top of his Spring 2003 graduating class. He earned a Master of Science degree in Electrical Engineering in 2005 and a Master of Science degree in Mathematics in 2008 from the University of South Alabama. His work during his Master of Science in Electrical Engineering degree resulted in a published thesis entitled "Analysis of the Electrical Transients of Appliances in the Laboratory-Based PEM Fuel Cell House". Prior to entering his Ph.D. program at Florida State University, he worked at Teledyne Continental Motors as a Systems Engineer.
He completed his Doctor of Philosophy degree in Computer Science at Florida State University in August 2016 with the publication of his dissertation entitled, "Soft Error Event Monte Carlo Modeling and Simulation: Impacts of Soft Error Events on Computer Memory". He has published in IEEE Transactions on Reliability. In 2020, he published a e-Textbook entitled "Introduction to C++ Programming" through the Kendall Hunt Publishing Company.
Dr. Christopher Ogden has introduced several data science classes at JSU that are being incorporated into a Minor in Data Science at JSU. He has spoken at several conferences and continues to actively support the ACESE conference committee, the Data Science committee, and the Computer Science Curriculum committee. His research interests include Computer Architecture, Computer Reliability Modeling and Simulation, Monte Carlo Methods, Stochastic Programming, and Software Engineering.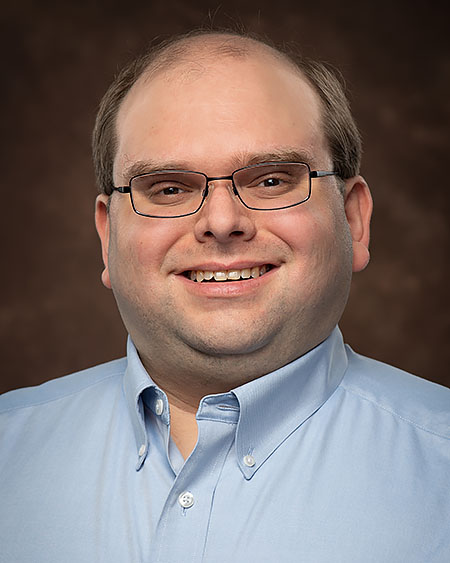 Courses Taught
CS 201 Introduction to Information Technology
CS 202 Honors Introduction to Information Technology
CS 230 Fundamentals of Computing
CS 231 Computer Programming I
CS 232 Computer Programming II
CS 234 Discrete Computational Structures
CS 438 Business Intelligence and Data Mining
CS 521 Applied Software Engineering I
CS 523 Applies Software Engineering II
Academic/Research Interests
Computer Architecture
Computer Reliability Modeling and Simulation
Monte Carlo Methods
Stochastic Programming,
Software Engineering
Education
Ph.D. in Computer Science – Florida State University – 2016
MS in Mathematics – University of South Alabama – 2008
MS in Electrical Engineering – University of South Alabama – 2005
BS in Computer Engineering – University of South Alabama – 2003