Chemistry and Geosciences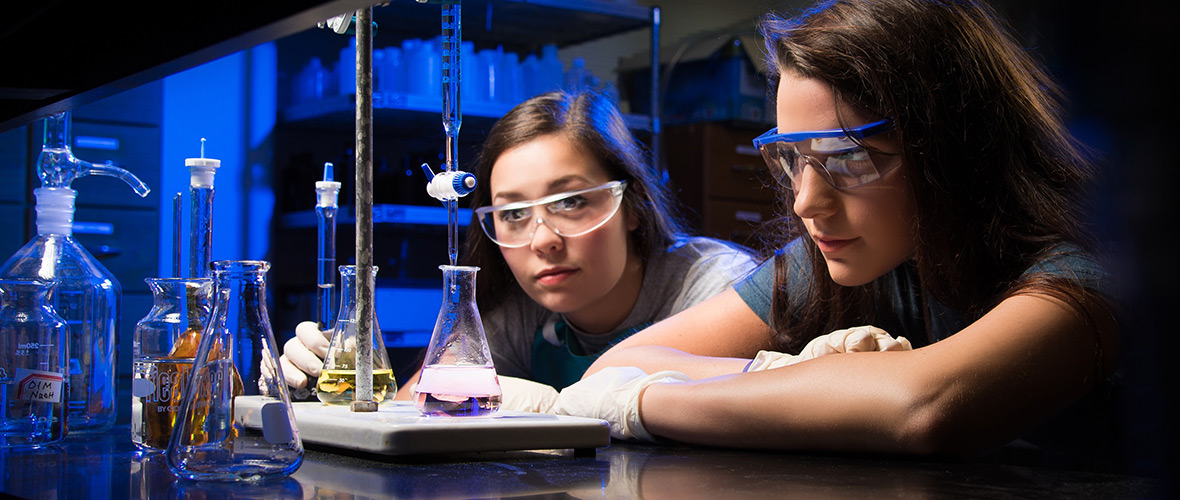 Chemistry and Geosciences is one of the most diverse and dynamic of all the departments at Jacksonville State University. We offer a bachelor of science degree in Chemistry and Geography. A master's degree in Geographic Information Science and Technology and also offer minors in Chemistry, Geography and Physics.
We have a long tradition of excellence in teaching, dedication to our students and a solid background in state-of-the-art research. Students wishing to study in Chemistry and Geosciences can be assured that they will receive a broad-based, quality education that will serve them well throughout their careers.
What's Happening...
Geography Colloquium Schedule Spring 2023 
First Friday of every month, 2:00-3:00pm, Martin Hall, room 234
As part of an effort to enhance our department and the work of our graduate students, we are continuing the Geography Colloquium. This is a monthly gathering of all the faculty, graduate, and undergraduate students to hear about current research in the field, gain professional development experience, and prepare for the field. 
Colloquium offers a space for us to collaborate in intellectual explorations as a department and a community of scholars. We will hear lectures by current faculty, scholars in the discipline, and experts from the industry and the field. The department will host a lecture series with guest speakers exploring new and innovative research in geography and other related disciplines. The faculty guests will join us from universities across the world, as well as faculty and guests here at JSU from a range of disciplines. Graduate students nearing the completion of their Masters may also be invited to present their research, with permission of their advising faculty. Special Workshops, aimed at graduate students, will occasionally be presented on topics of funding, human subjects review, library resources and tools, and professional development. 
For faculty, staff, and students (with advisor permission) unable to attend in person the colloquium talks will be presented via Teams. The colloquium will be held in secure Teams meeting room and members of the public wishing to attend should follow this link https://tinyurl.com/2P8VZRXV. 
Dates: 
January 13, 2023 - Dr. David Shankman, University of Alabama

February 3, 2023 - Jennifer Green, JSU Center for Economic and Business Research

February 17, 2023 - Dr. Joseph Kerski, Education Manager at ESRI

March 3, 2023 - Stef Robinson, Senior Manager, Real Estate Strategy at Panera Bread

March 17, 2023 - Jason Sweet, Juniper Environmental

April 6, 2023 - Ben Naselius, Statewide Planning Analyst at FLDOT

April 21, 2023 - Randee Miller, GEO Jobe GIS Consulting