Theatre and Film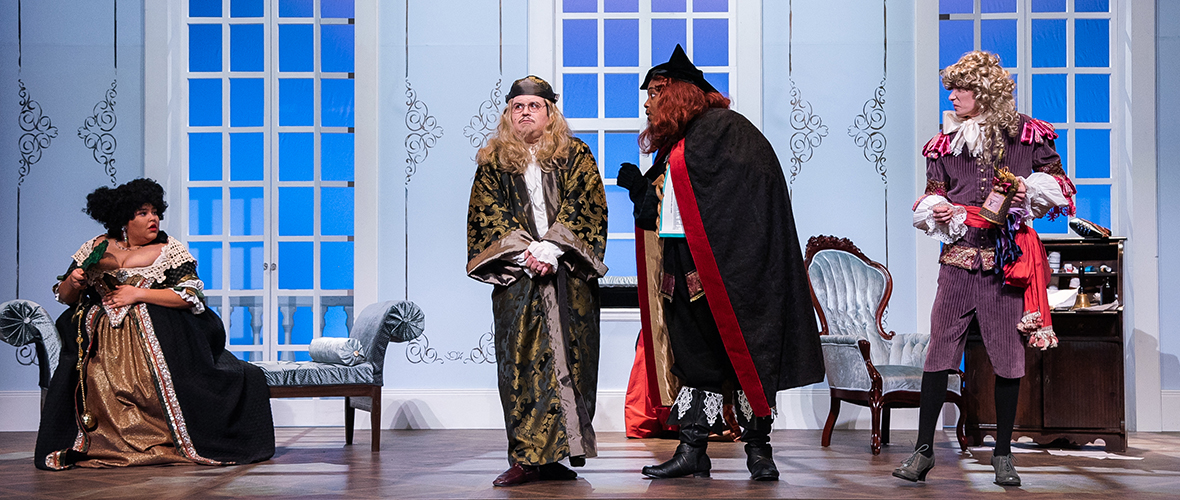 We offer Bachelor of Arts degrees in both Theatre and Film. The Bachelor of Arts in Theatre gives undergraduate students the opportunity to act, design, write, direct and stage manage and students choose an academic concentration in Performance or Production. Our emphasis is on helping to create well-rounded theatre artists who experience a variety of the disciplines for creating theatre.
The Bachelor of Arts in Film is an interdisciplinary degree combining coursework in Film, Theatre, English, and Art to provide a flexible program and allow students to prepare for a variety of careers. While gaining valuable hands on experience in film production, our students study the theory and history of film, film criticism, allied crafts, and other areas of interest to help them become well rounded creative artists and craftspeople.
Already have a major?  We also offer a minor in Theatre and a minor in Film and Entertainment Technology.
Are you considering studying Drama or Film with us? Check out the Future Students page for more info and to contact us!
Box Office
2022-2023 Season!
Learn more about our 2022-2023 Season here!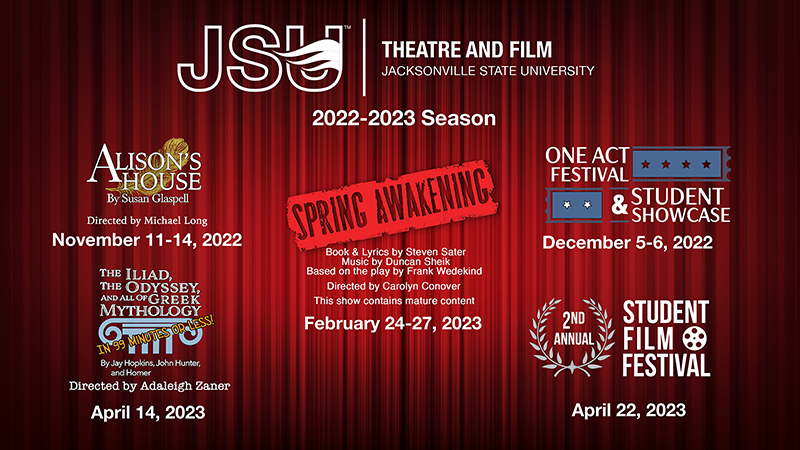 Interested in auditioning for a show? Visit our Auditions page for current information
---

Scripted Studio
An extension of the Theatre and Film Department's main stage offerings, this series features staged readings of new plays by contemporary playwrights, as well as works from the traditional dramatic canon.  All Scripted Studio events are free and available online.  See the calendar for dates and titles.  
The Shakespeare Project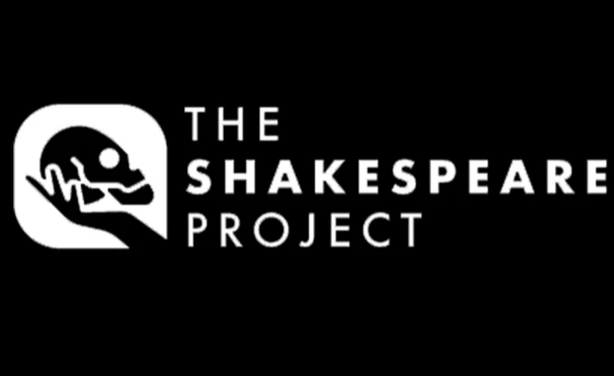 We are proud to partner with The Shakespeare Project. The goal of The Shakespeare Project is to introduce area high school students to Shakespeare's works free of charge. We believe that the plays are of central importance to the education of young minds and have an edifying effect when presented in a dynamic, modern way. Also, area high school English teachers often find themselves having to teach or stage Shakespeare without having had any specific training in the subject. We offer our area high school teachers specialized training by renowned professionals. This too is free of charge. Once a year, then, The Shakespeare Project aims to put on eight consecutive performances, with professional actors and crew.
Mission Statement
The mission of the Department of Theatre and Film is to provide a strong liberal arts education while promoting respect for and appreciation of the arts of both theatre and film. Through an academically rigorous and supportive, creative environment we cultivate critical thinking, analysis, and skills for artistic expression needed to build a career, while providing opportunities for higher level development within our students' chosen specialties.  We also seek to produce a multifaceted, high quality, and challenging theatrical experience on our stages to enrich the university and surrounding communities.
Request More Info