American Democracy Project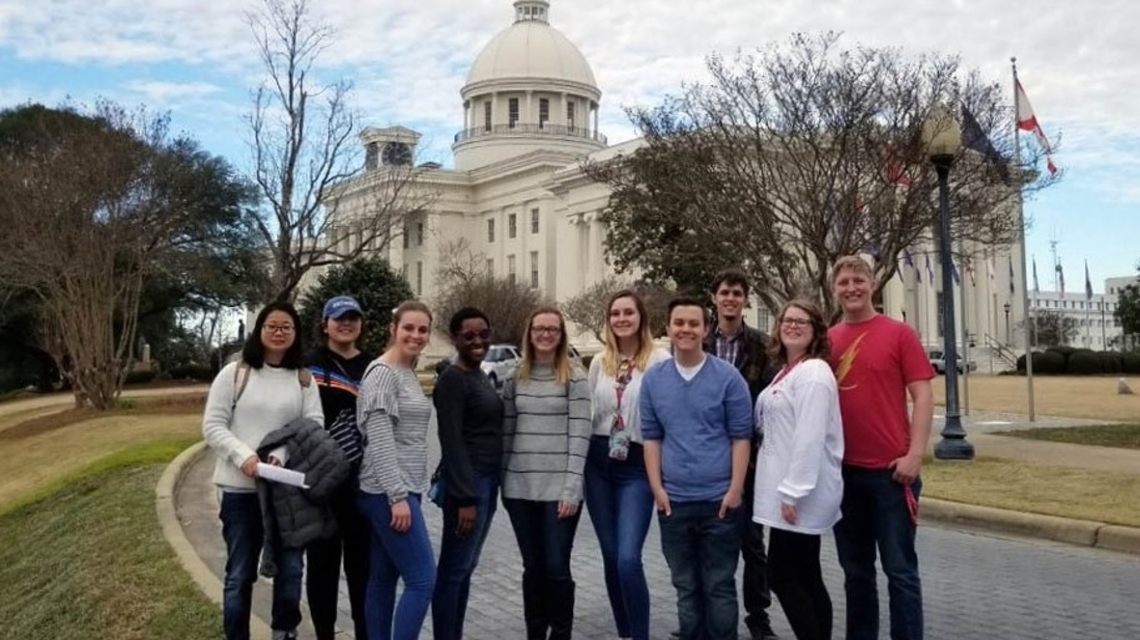 About Us
The American Democracy Project (ADP) at Jacksonville State University is a nonpolitical, cooperative effort by students, faculty, staff, and administrators to promote community involvement. People from all walks of life are encouraged to work together to further civic interactions, discussions, and service opportunities. There is already a multitude of service projects being performed all over our great campus, and we want to facilitate these interactions while raising awareness of important issues in the community. Getting involved in these projects will allow students and faculty to interact with one another while performing worthwhile service to build a responsible and informed society.
Our goal is to provide opportunities for students to engage in constructive debate, discussion, and service opportunities for our campus and community. The ADP committee coordinates all of the annual Constitution Day celebrations on JSU's campus in the month of September.
The faculty team was formed in 2007, and Dr. Lori Owens, Dean of Honors and Special Programs and JSU Professor of Political Science, was named the chair of the committee. In recent years, ADP has committed itself to promoting service learning through effective civic engagement.
To learn more about the American Democracy Project, and to inquire about opportunities to contribute, contact the ADP Director, Dr. Lori Owens, at ljowens@jsu.edu, or at 256-782-8269.