Chinsegut Door Knocker E Robins
The Door Knocker at Chinsegut
Photos by Joanne Gates
January 1987

See other Stone Academy Photos
---
In The Open Question, the knocker is "E. Gano."



Door knocker "E Robins 1771": one of many family artifacts that Elizabeth Robins preserved.
Originally at the Stone Academy in Zanesville. Now installed at Chinsegut.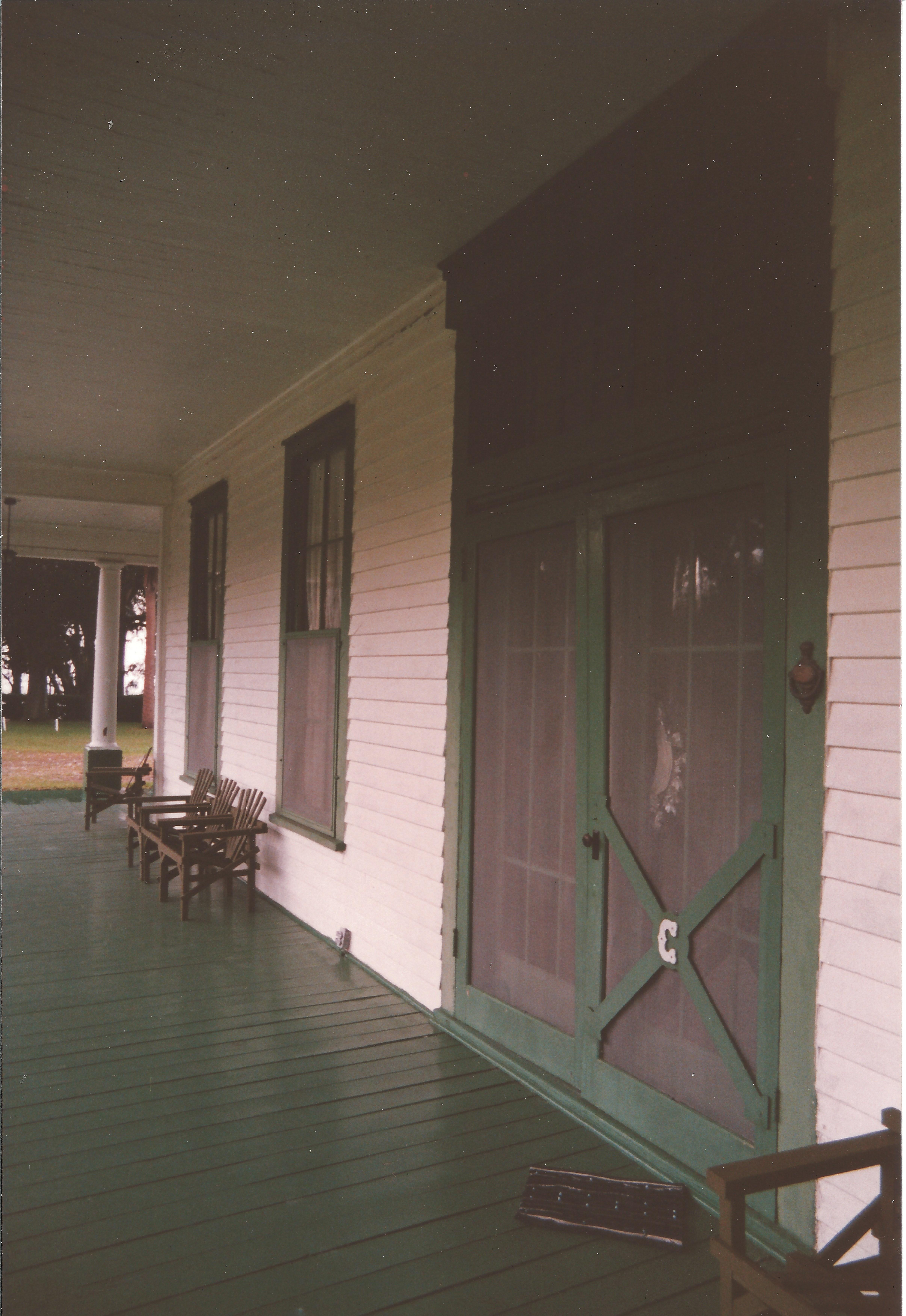 Appears in The Open Question as "E. Gano."
Look for passages in Chapters 5, 6, 13, 18, 33. Young Ethan finds the door knocker in the attic; and it is installed at the front door of "The Fort," the fictional iteration of The Stone Academy, ER's grandmother's home in Putnam, the northern (abolitionist) sector of Zanesville.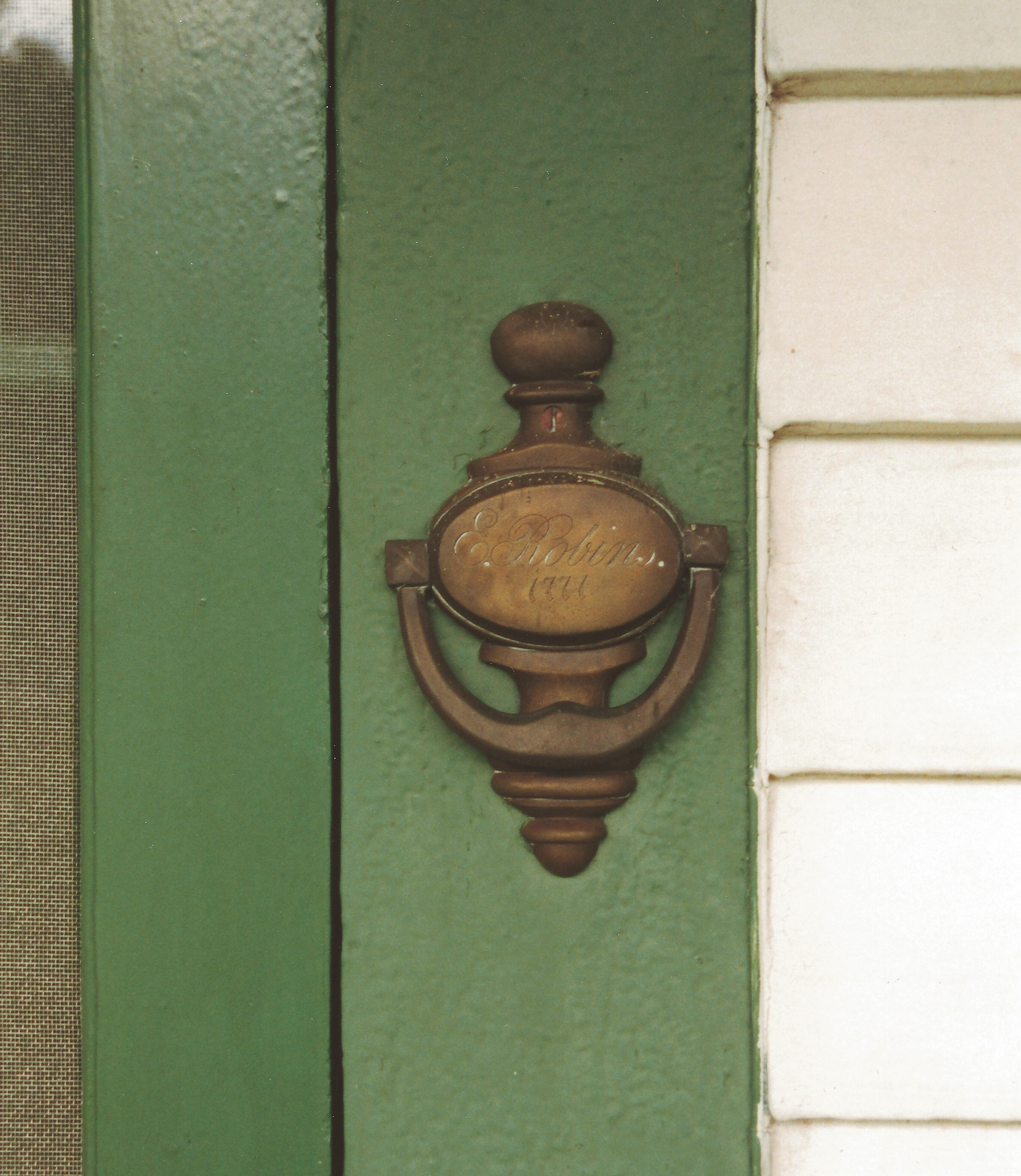 Natalie Kahler: "She brings the doorknocker as a character into that novel (The Open Question). You can gauge where that family is emotionally and financially by the condition of the door knocker, which I just thought was really brilliant."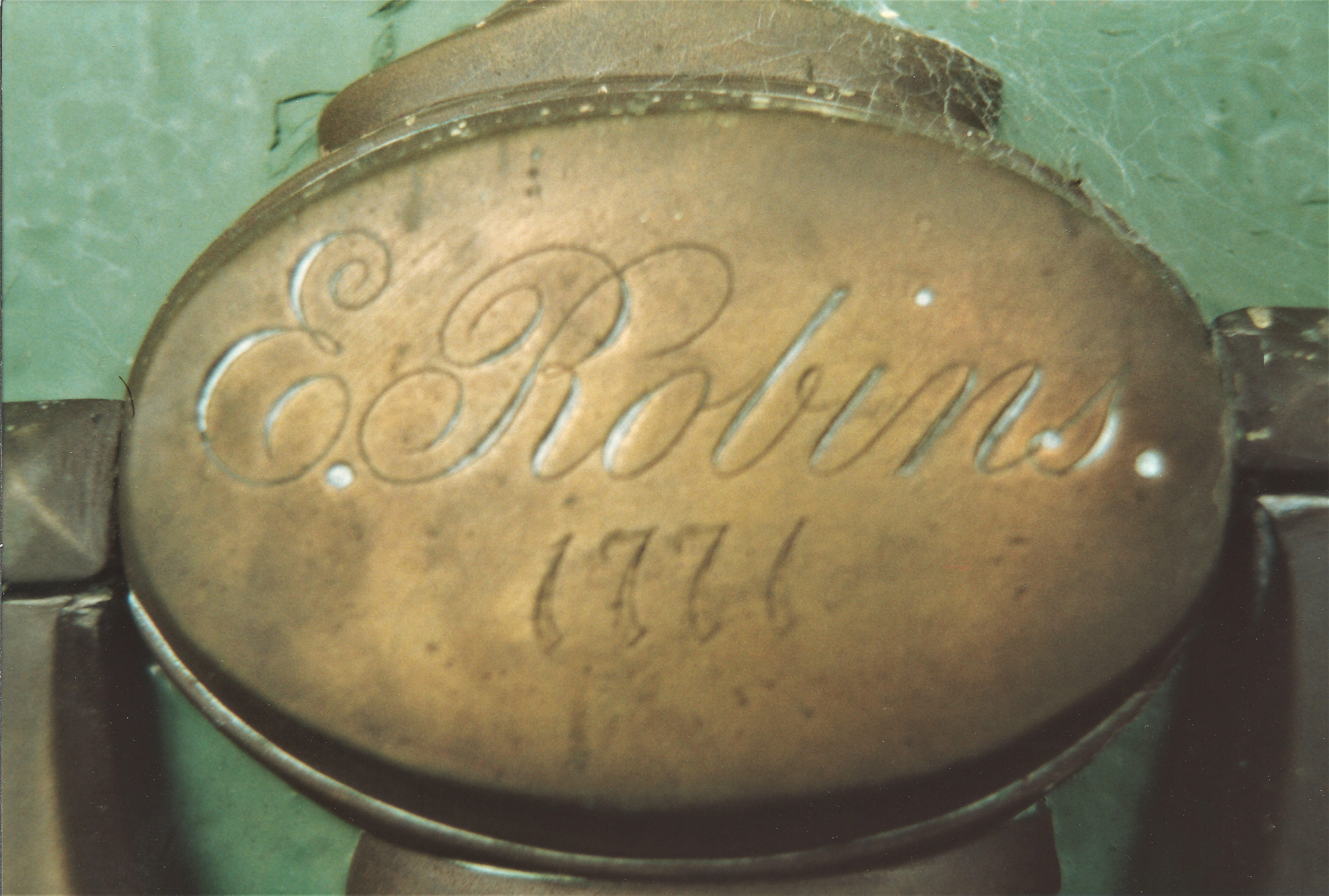 For the first Ephraim Robins (but also Elizabeth).
Biographer: A few things of substance remain…. I am moved most by the door knocker at Chinsegut, a heavy brass … monstrosity, almost, engraved with a scrolled script, "E. Robins 1771," belonging to Elizabeth's great grandfather, the first Ephraim Robins but loved by Elizabeth, because she was "E. Robins," too. 
-- From Gates biography, Epilogue, p. 262
---

Chinsegut
near Brooksville, Florida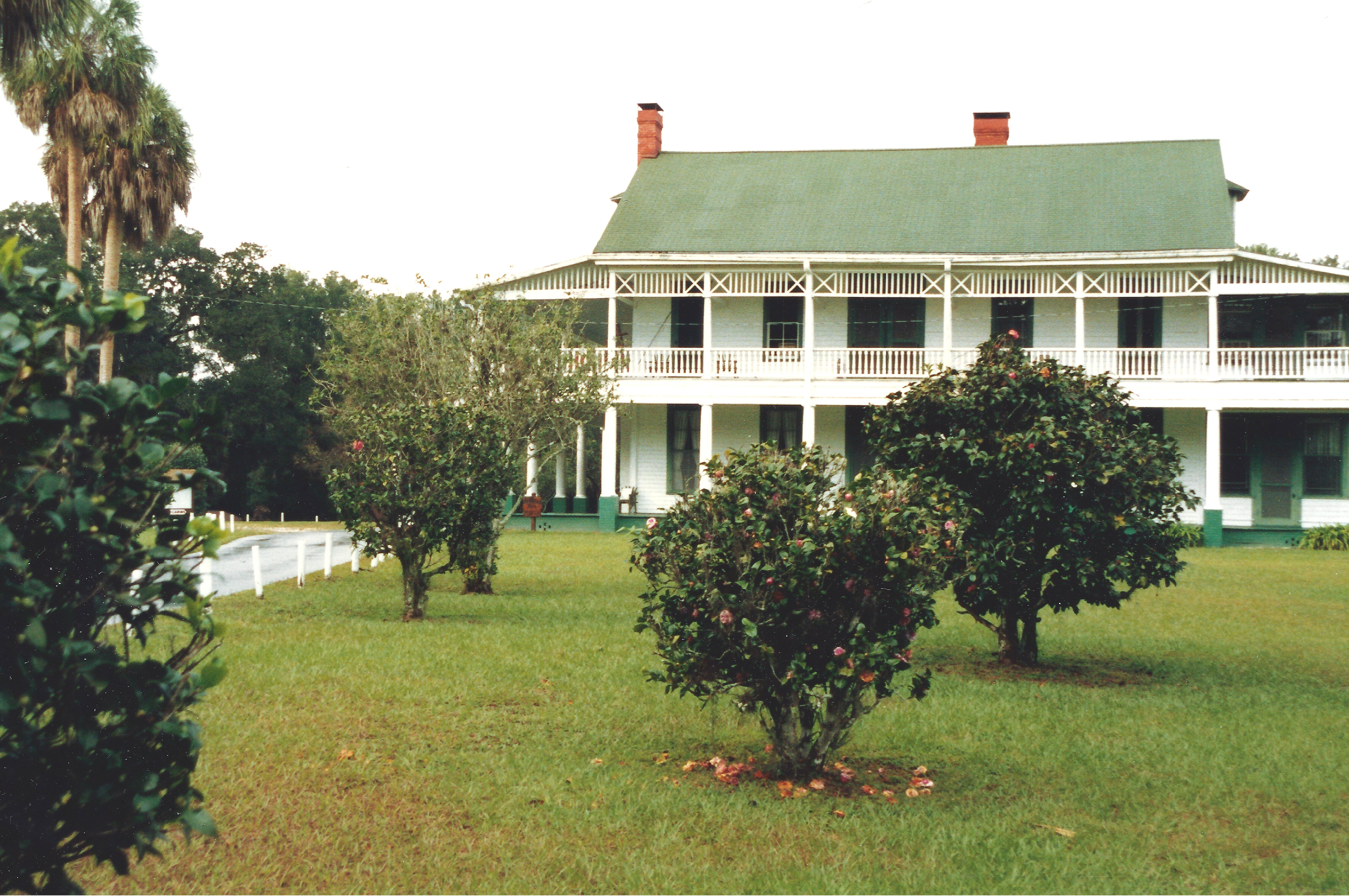 All photographs taken by Joanne E. Gates
All rights reserved. Please ask for permission before you download, print, or link.