Goodbye Kaltura, Hello Canvas Studio!
Canvas Studio is Coming!
Canvas Studio will replace the Kaltura Video Platform on August 10, 2023. To facilitate this transition, faculty will be provided with several opportunities to save any videos stored in Kaltura My Media and learn how to use and leverage Canvas Studio. Two professional development sessions will be scheduled throughout Spring 2023.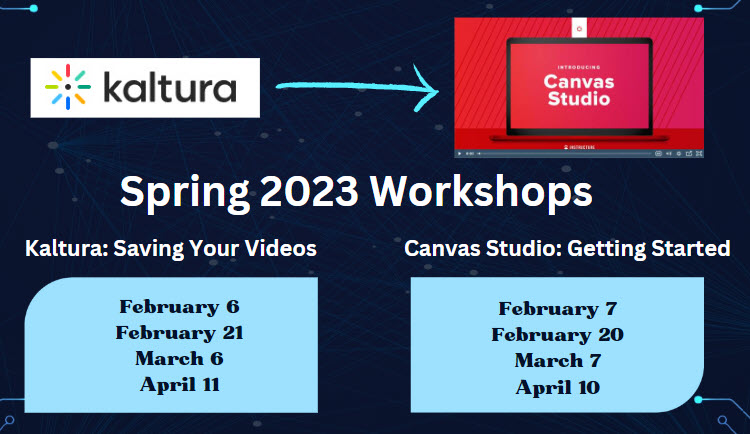 ---
Key Dates
Kaltura Cleanup: Saving Your Kaltura Videos
February 6
February 21
March 6
April 11
Canvas Studio: Getting Started
February 7 >>> Rescheduled to February 8th!
February 20
March 7
April 10
Note: Attendees of this session will receive early access to Canvas Studio.
Full Canvas Studio Implementation Date
August 7, 2023
Kaltura Video Platform (My Media & Media Gallery) deprecated (is no longer available to JSU)