Oye Akisanya, Ph.D., MSN, RN, PHCNS.
Associate Professor 
JSU South Complex, Office 251
256-782-8404
akisanya@jsu.edu    
Oye Akisanya is an Associate Professor of Nursing at Jacksonville State University in Jacksonville, Alabama. She came to JSU in January 2012 after 15 years of nursing practice. She attained her baccalaureate and master's degrees from JSU in 2000 and 2011, respectively. She earned her Ph.D. in Public Health Education/Promotion from the University of Alabama at Birmingham (UAB) in 2018.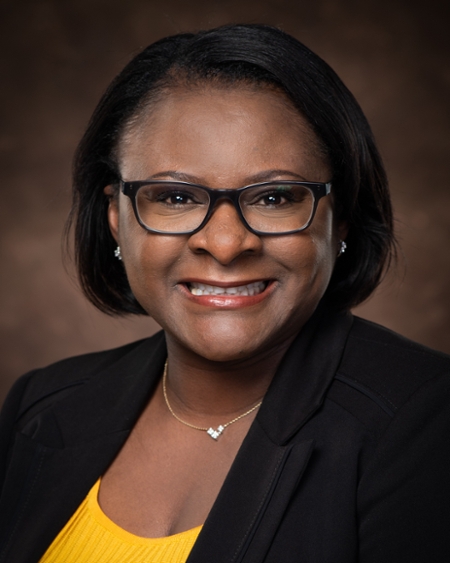 Courses Taught
As a nursing faculty, she has taught across the curriculum, including courses in the undergraduate and graduate programs. She currently teach Foundations of Nursing Practice, Nursing Research, and Transcultural Healthcare and serve as Project Chair in the DNP program.
Academic/Research Interests
Her research interest includes topics related to public/community health including epidemiology, college health, global health, health disparity/equity, health education, and promotion across the lifespan.
Education
Jacksonville State University, BSN, 2000
Jacksonville State University, MSN, 2011
University of Alabama at Birmingham, Ph.D., 2018.