Jolie Wildinger, DNP, FNP-C, AGACNP-BC
Assistant Professor
College of Health Professions and Wellness
256-782-8404
jwildinger@jsu.edu 
Dr. Jolie Wildinger's nursing experience is in acute care, mainly Intensive care units and emergency departments. She has worked as an international flight nurse, moving patients around the globe. Additionally, she has spent time in the specialty pharmacy arena treating patients with immunodeficiencies, pulmonary arterial hypertension, and alpha 1 antitrypsin deficiency.
As a nurse practitioner, Dr. Wildinger holds dual certifications as a Family NP and Acute Gerontology Acute Care NP. Her certifications are through the American Academy of Nurse Practitioners (AANP) and The American Credentialing Center (AACN). Currently, her faculty practice is a hospitalist CRNP.
Jolie and her family enjoy camping, biking, hiking, anything outdoors, and watching SEC football in the fall. She has been married to Evan for 10 years and has four children (Jackson, Macy, Mallory, and Ellis).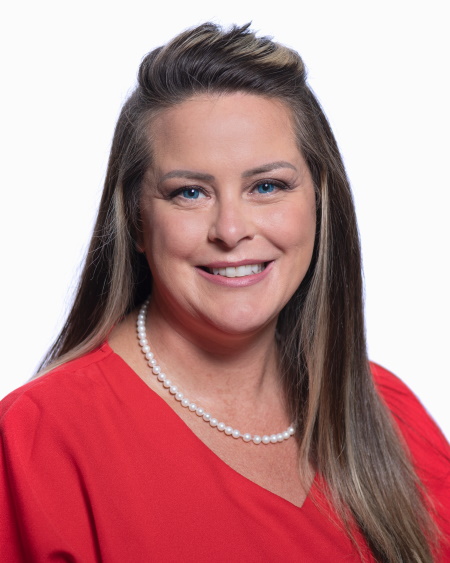 Courses Taught
• NU 707 Scientific Underpinnings of Advanced Nursing Practice
• FNP 673 Advanced Family Nurse Practitioner Practicum II
• FNP 675 Advanced Family Nurse Practitioner Practicum III
• ANP 675 Advanced Adult-Gerontology Acute NP Practicum III
• ANP 677 Advanced Adult-Gerontology Acute NP Practicum IV
• ANP 669 Advanced Adult-Gerontology Acute NP Practicum I
• DNP 798 DNP Residency II
Academic/Research Interests
• Human Trafficking Prevention
• Advocacy for Nurses
• Rural Health Medicine
• Nurse Practitioners in Leadership
• Benefits of Full Practice Authority for NPs
Education
• Jacksonville State University - BSN - 2005
• University of South Alabama - MSN - 2016
• Jacksonville State University - DNP - 2020