University Mourns the Passing of Longtime Staff Member
02/04/2022
by Buffy Lockette
The university is mourning the loss of longtime staff member Tonya Renfroe, payroll specialist, who passed on Feb. 4 following a short illness.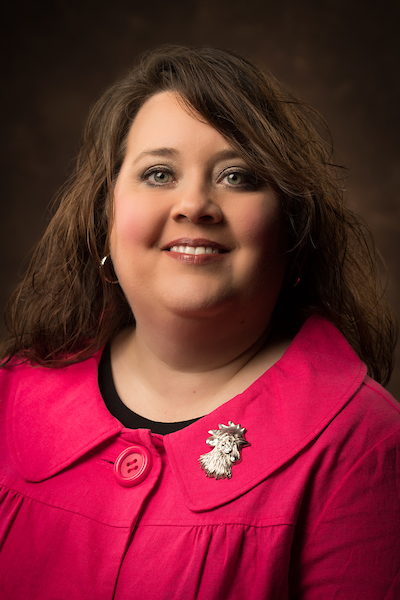 Renfroe, 46, spent 15 years within the JSU Division of Finance and Administration, starting as head cashier in the Office of Student Accounts in 2007. She was promoted to student account associate in 2016. After 13 years assisting with student payments, she moved to the Payroll Office in 2019, where she was responsible for biweekly and student payroll. 
Before arriving on campus, Renfroe worked 10 years as a bank teller for AmSouth and First Educators Credit Union. She originally planned to become an elementary school teacher, studying early childhood education at Gadsden State Community College and JSU. She completed her bachelor's degree through JSU's Finish What You Started program in 2019, earning a BA in integrated studies, and had just enrolled in the university's MBA program.
Renfroe was a 1994 graduate of Weaver High School, where she was a majorette in the marching band. She resided in White Plains with her husband, Dale, with whom she shared two sons, Alex and Chris Williams, and two stepsons, Dylan and Logan Renfroe. Some of her closest friends were her coworkers, who remember her as an encourager who drew upon her strong Christian faith to uplift those around her. 
"She was dedicated to her job as well as her family," said Stacey Burell, accounts receivables collections officer, whose desk – like many of Renfroe's teammates - is adorned with decorations she had crafted for her over the years. "The entire workplace loved her." 
Outside of work, Renfroe enjoyed spending time with family, traveling to the beach and the mountains, going on rides through the country, shopping at yard sales, making flower arrangements, crafting, and organizing paint parties for her friends and coworkers.  
"Mrs. Renfroe was a conscientious and hardworking employee, admired by all who knew her," said President Don C. Killingsworth, Jr. "Our hearts go out to her husband and sons during this difficult time. She will be deeply missed by the entire JSU family." 
A memorial service will be held on Feb. 10, 1-5 p.m., at the Weaver Community Center, with a eulogy and remarks at 3:30 p.m. In lieu of flowers, the family requests donations be made in her memory to Steel Magnolias Breast Cancer Support Group or St. Jude Children's Research Hospital.