University to Offer Online Version of Intensive English Program
10/28/2020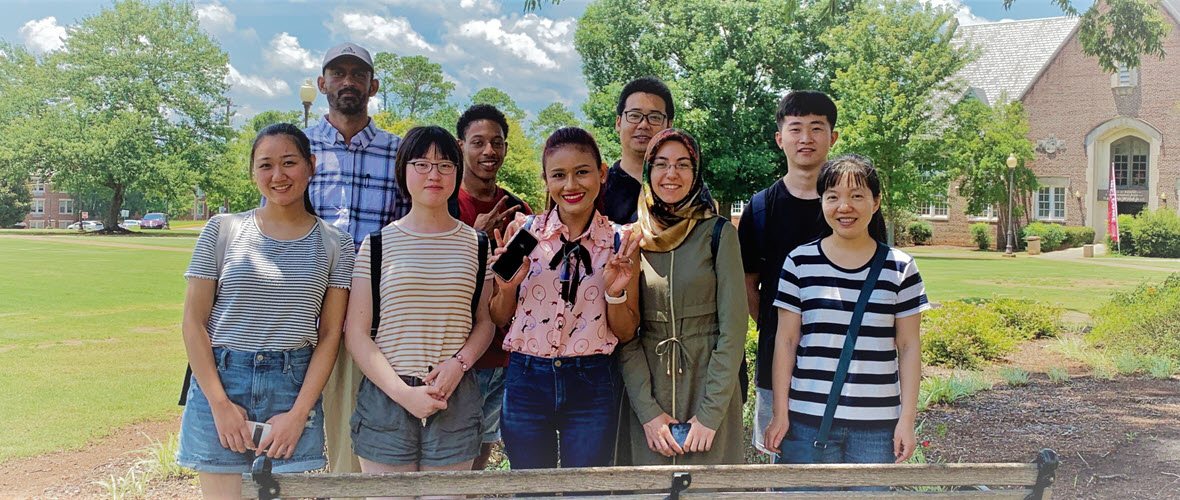 The English Language Institute helps students cultivate their English proficiency, cultural awareness and academic preparedness.
Jacksonville State University's English Language Institute (ELI) will begin offering an online version of its Intensive English Program in Spring 2021 with two, seven-week terms, delivered through Canvas.
The ELI Online program provides 12 hours of live instruction per week during which teachers guide students in speaking, writing, researching, and presenting in English. Through hundreds of activities and projects, students can master the English and academic skills that will be required at the university level.
"There is no better way to develop language skills than through the extensive, personal instruction that the new program offers," said Nick Cates, ELI director.
In addition to the intensive courses, each student is matched with a JSU student for regular practice in real-world conversation. 
"Conversation partners are a win-win," Cates said. "The American student has the opportunity to learn about someone from another culture, while the ELI Online student has the opportunity to develop communication skills and to learn about American culture firsthand."
Launching an online version of the Intensive English program allows students the ability to improve their language skills even in the midst of a pandemic, according to Dr. Staci Stone, dean of the JSU School of Arts and Humanities.
"We have managed to develop a quality program to be delivered at a manageable cost, so that students not able to travel during the pandemic may move ahead in their education," Stone said. "We hope to see them in person on the JSU campus once they are able to join us."
Established in 2004, the JSU English Language Institute serves English as a Second Language (ESL) students who seek to earn a JSU degree or advance their career. Participants enjoy a variety of intensive courses and co-curricular activities that cultivate their English proficiency, cultural awareness and academic preparedness.