Institutional Partnership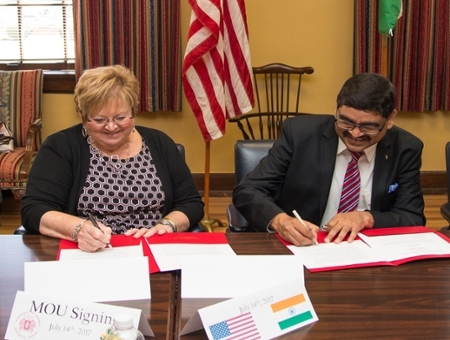 Jacksonville State University (JSU) has a long-standing commitment to the internationalization of our campus community and beyond. JSU has international partnerships with many universities around the world.
Our collaborations with universities around the world enhance the opportunity for the exchange of students, and faculty members as well as the development of dual degree programs and joint research programs.
We welcome the opportunity to explore possible partnerships with new international partners.
Current Institutional Partnerships
Kookmin University
Soongsil University
Myongji University
Ajman University
Kristianstad University
If you are interested to propose a new partnership, complete the form below: