2021 Alumni of the Year
Alumnus of the Year - Mr. John Mann'67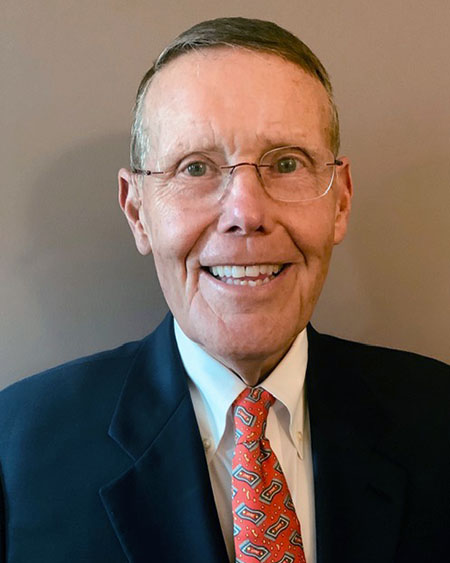 Mr. Mann earned a BS in math and physics from JSU in 1967 with continuing education through his employer at IBM Executive Education at Harvard.  He is a unique individual who has aspired and focused on family, work and play his entire life. In his 55 years, he is highly skilled in business development, sales, strategy, and management, where he continued his journey as an executive with corporations conducting business in over 30 countries and has held board positions. He attributes his success to a strong moral compass coupled with a passion for continuing to learn, tireless energy, management skills, teamwork; passion to be the best; developing win-win relationships, creative strategies, flexibility, and providing excellent customer service.
His first 26 years were at IBM where he grew and held senior positions living in 7 locations. Initially he worked with NASA Manned / Unmanned Satellite Programs. Later, he was appointed as Executive for IBM Literacy Programs after heading the Legal Industry. In 2010, he retired from Cisco/ Scientific-Atlanta, where he served as Vice President, Client Executive where he spearheaded the company efforts with AT&T for new technology development (video, voice, data, and wireless services). He serves on the JSU Foundation Board. He and his wife, Marie, established a JSU Science and Athletics Scholarship Fund.
He is also an accomplished tennis player, snow skier, golfer, and in martial arts. His motto is: "Life is a journey: learn to fly your own airplane-it is you that is responsible for your life".  John and Marie reside in Atlanta, Ga having two children, Naomi Mann (Atlanta) and Heather Humphrey (Breckenridge, Co).   
Alumna of the Year - Mrs. Jeaneen Johnston Tucker'81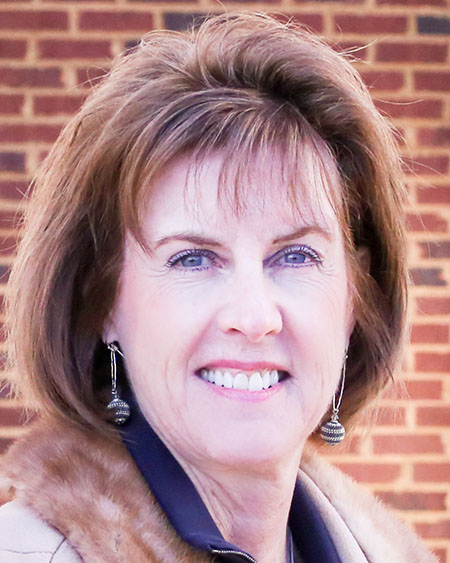 Mrs. Tucker earned a BS in education from JSU in 1981. She continued her education at the University of South Carolina, earning an M.Ed. and Educational Specialist degree. Mrs. Tucker began her teaching career as a Special Education Teacher in 1981 in Atlanta. As her career progressed she moved into School Counseling, followed by Asst. Administrator, Asst. Principal and then Principal of Round Top Elementary, Richland District Two. Mrs. Tucker retired in June of this year, ending a 40-year career in education.
Among her many awards and recognitions, she was most recently selected as the recipient of the South Carolina Association of School Administrators Lifetime Achievement Award, and honored as the South Carolina Council of Exceptional Children, Principal of the Year, both in 2020. She has continuously served her school and community in an exemplary manner. Among other positions, she serves as a member of the Elementary Executive Committee of the  SC Association of School Administrators, a long standing member of Rotary International, a certified Trauma practitioner, and an AdvancED (Cognia) Accreditation visitor.
Mrs. Tucker is a life member of the JSU National Alumni Association and resides in Columbia, SC
Young Alumn of the Year - Mr. Dalton Goode'17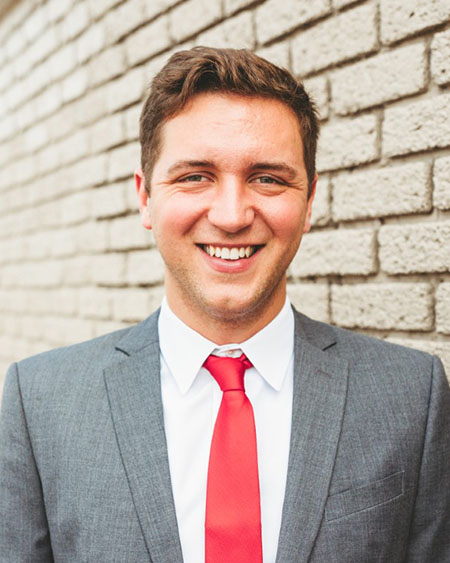 Mr. Goode earned a BA double major in economics and political science from JSU in 2017. He continued his education at Northwestern University, earning an MA in public policy and administration in 2019.
Mr. Goode is a community advocate and business owner with a strong drive to make a positive impact. He currently serves as co-owner and general manager of Cutter's Pizzeria. Since 2019, the company has contributed over $15,000 worth of free and non-profit food for families, organizations, and schools and has expanded to a second location. Mr. Goode also serves as the founder, chair, and executive director of the Emerging Citizen Initiative, a 501c3 nonprofit focused on youth civic engagement. The goal of ECI is to increase civic engagement and community leadership among youth populations. ECI reached over 100,000 18-25 year olds with a voter turnout drive in the organization's first civic engagement project.
Mr. Goode, known to friends as "Cutter", resides in Anniston, AL.  
Military Alumnus of the Year - COL. David Crenshaw'91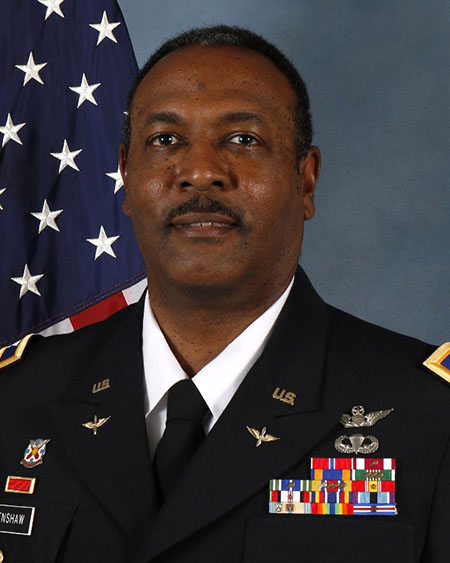 COL. Crenshaw is a 1991 graduate of JSU, earning a BA in Communications and receiving his commission as a Second Lieutenant in the Alabama Army National Guard. His military career started as an enlisted Tactical Helicopter repairer in the 20th Special Forces Group Support Company. He currently serves as the Branch Chief of Safety for the Alabama Army National Guard as well as an Aviation Support Facility Commander. COL. Crenshaw's military education includes, but is not limited to, the US Army Airborne School, Aviation Captain's Career Course, Combined Arms and Services Staff School and the Intermediate Level Education Course. COL Crenshaw also holds Instructor and Test pilot ratings in the CH-47 and UH-72 aircraft. He completed the US Army War College's Distance Education Program and holds Master of Science degrees in Information Technology Management from Grantham University and Strategic Studies from the US Army War College.

COL Crenshaw's awards and decorations include the Bronze Star Medal, Meritorious Service Medal with Bronze Oak Leaf Cluster, Air Medal, Army Commendation Medal with two Bronze Oak Leaf Clusters, Army Achievement Medal with two Bronze Oak Leaf Clusters, National Defense Service Medal with 1 Bronze Service Star, Veterans Service Medal of Alabama with two Bronze Oak Leaf Clusters, Special Service Medal of Alabama, the Army Parachute Badge, and the Master Army Aviator Badge, among others.

COL Crenshaw and his wife, the former Traci Lynn Nichols, have been married for 23 years and have one son, Drew. The family resides in Pelham, AL.
Do You Know an Outstanding JSU Grad?
To nominate someone for the 2022 Outstanding Alumni of the Year Awards, complete the nomination form by April 1, 2022.