2023 Alumni of the Year
Alumnus of the Year - Mike Suco ('90)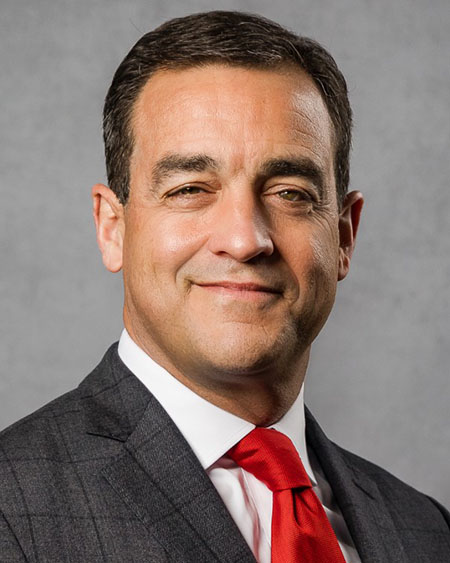 Mike Suco is President and CEO of Coca-Cola Bottling Company United, Inc. (UNITED), the second largest privately held Coca-Cola bottler in North America and the third largest Coca-Cola bottler in the United States. Coca-Cola UNITED has more than 50 facilities throughout the southeast in Alabama, Florida, Georgia, Louisiana, Mississippi and Tennessee, and employs more than 10,000 associates. 
Mike previously served as the company's Senior Vice President and Chief Commercial Officer, responsible for national retail sales, marketing, on premise, revenue growth management and eCommerce. From 2016 to 2021, Mike served as Vice President of the company's East Region, based in Atlanta, and was responsible for sales and distribution within the state of Georgia and more than $1 billion in revenues for Coca-Cola UNITED.  He also led the integration of the Atlanta market unit, Coca-Cola UNITED's single largest territory acquisition, which was purchased from The Coca-Cola Company in 2017. More than 2,000 new associates and 13,000 new customers joined the Coca-Cola UNITED family during the integration.
Prior to that, Mike was based in Birmingham, Alabama, and served as Corporate Vice President of Operational Marketing and Commercial Leadership, developing and implementing channel, category and brand strategies for customers and consumers.
Mike began his career in The Coca-Cola System in 1996 as a Market Development Manager for The Coca-Cola Company.  In 2000, he joined Coca-Cola UNITED, the Birmingham-based, privately held company, where he has held numerous management positions over the past two decades.
Mike grew up in Jacksonville, Alabama, where his family moved after immigrating from Cuba to the United States in 1962. His grandfather was a professor at Miles College in Birmingham and his mother was a professor at Jacksonville State University for 43 years.
After graduating from Jacksonville State University with a bachelor's degree in business administration, Mike joined The Ernest and Julio Gallo Winery in 1991. He began in the company's distributor network in Ft. Myers, Florida as a front-line merchandiser and salesperson, and progressed to district sales manager, field marketing manager, area manager, and state manager over his five-year tenure.
Mike has a long history of community engagement, both in Birmingham and Atlanta, including leadership and board affiliations with Oglethorpe University, Fernbank Museum of Natural History, Georgia Beverage Association, Hispanic Business Council, Fiesta Hispanic Cultural Festival, YMCA of Greater Birmingham, The Boy Scouts of America and Petroleum and Convenience Marketers of Alabama.
Mike enjoys competing in marathons, triathlons and playing golf.  He and his wife Shelley have two children, Bella and Michael Jr., and reside in Birmingham.
Alumna of the Year - Susie Pinkard ('86)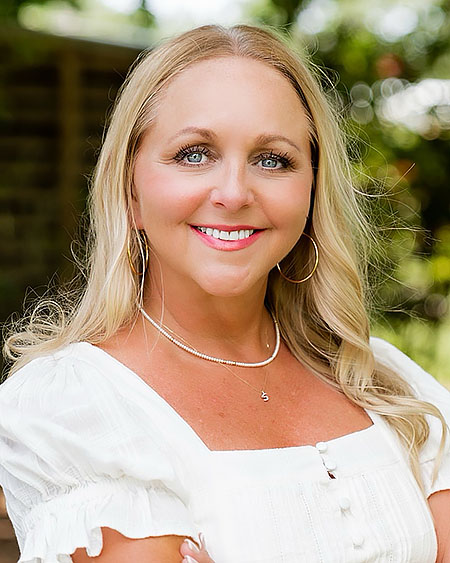 Susie Pinkard is a 1986 JSU Graduate.  While at JSU Susie was a JSU Ballerina, a member of Zeta Tau Alpha, Kappa Sigma Little Sister and  ROTC Sponsor. She currently serves on the JSU Foundation Board as a member of the Investment Advisory Committee and as a Board of Advisory member of the College of Business & Industry. Susie loves spending time as a guest speaker on the JSU campus, helping students prepare for their business careers.
Susie is a retired Agency Vice President from State Farm Insurance and Financial Services where she served for 32 years.  Susie spends time in Brookhaven GA where she resides as well as Orange Beach AL, her home town. Susie is currently writing the book Stainless Steel Butterfly which is scheduled to release in January 2024. She has two adult children Charlie and Suanne and met her late husband Chuck here at JSU.  She started the JSU Chuck Pinkard Memorial Golf Scholarship to honor and remember him and provide financial opportunities for a JSU golfer.
Young Alumn of the Year - Megan Treglown ('13, '16)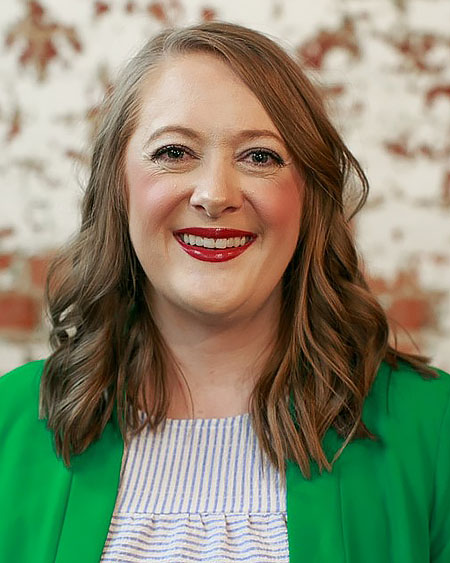 Megan Treglown was born and raised in Plainville, Georgia and now resides in Rome, GA. She received her Bachelor's in Communication, concentration in Public Relations, in 2013 and a Master's in Public Administration in 2016. During Megan's time at JSU she was Marching Ballerina and served on their leadership team. She was also a Residence Life Coordinator for the Office of Housing and Residence Life at JSU during her Masters program. Megan is the Founder and CEO of MegTreg Collective- a social media and marketing agency. Prior to this, she spent the last five years with the Office of Downtown Development in the City of Rome, GA, serving as the Downtown Marketing & Special Events Manager. She was in Rome Floyd Chamber's Leadership Rome Class 36, as well as graduated from the Georgia Academy for Economic Development in 2019.

Currently she also serves on the Heart of the Community Board as Secretary, is the Publicity Chair and Follies Chair of Junior Service League of Rome, and serves on the Greater Rome JSU Alumni Board. Recently, Megan was selected as a celebrity for the Rome Celebrity Dance Challenge which raises funds for the Northwest Georgia Sexual Assault Center. She is also very involved with the Marching Ballerinas, especially on Southerner's Reunion weekend, leading the secret pal initiative which has alum partnered with Ballerinas the current line.

In her free time, Megan enjoys spending time with her dog, Skye, and cat, Stormy, and exploring downtown Rome and connecting with her community there.
Military Alumnus of the Year - COL. Peter Hu ('98)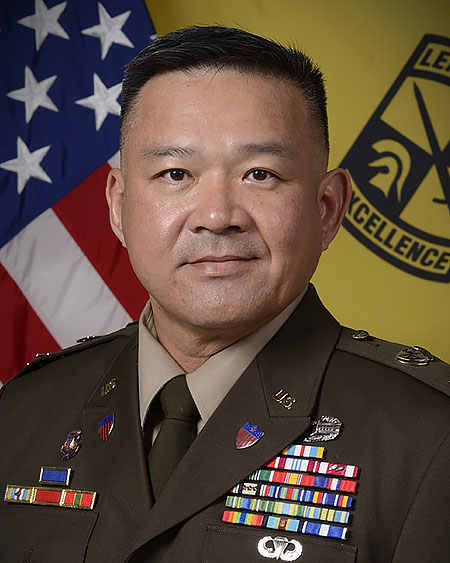 Colonel Yu Kun Hu (Peter) is currently the Director G5, US Army Cadet Command, Fort Knox, Kentucky.

Peter Hu was born in Taiwan and later immigrated to the United States in 1978. He has lived in New York, California, Maryland, before calling Alabama home. He started his military career in October 1995, as a member of the Alabama Army National Guard, 1188th Engineer Company, Jacksonville, Alabama. He was later commissioned from the Jacksonville State University ROTC program in 1998 as an Armor Lieutenant. He has served in Brigade Combat Teams, Divisions and Sustainment units throughout his career. He was a M1A1 Abrams Tank Platoon Leader with 1st Battalion, 35th Armored Regiment, Baumholder, Germany. Later assigned to Assistant S-4, 2nd Brigade Combat Team, 1st Armored Division and deployed with TASK FORCE FALCON, Kosovo. After the Adjutant's Captain's Career Course, he served as Officer Strength Manager and Plans Officer, 3rd Infantry Division G-1, Fort Stewart, Georgia and OPERATION IRAQI FREEDOM 2003. He commanded Headquarters and Headquarters Company, 3rd Soldier Support Battalion (Provisional), OPERATION IRAQI FREEDOM 2005. Later serving as Observer, Controller, Trainer and Brigade Adjutant, 188th Infantry Brigade (Training Support), 2006-2008. Served as the Brigade Adjutant, 1st Heavy Brigade Combat Team, 2nd Infantry Division, Camp Hovey, Korea, 2008-2009.

Upon completion of resident US Army Intermediate Level Education, served as Chief, Reception, Staging and Onward Division, 14th Human Resources Sustainment Center (HRSC), 1st Theater Sustainment Command (TSC), Fort Bragg, NC, OPERATION ENDURING FREEDOM, 2011-2012. Other assignments include Rear Director, 1st HRSC, 21st TSC, Kaiserslautern, Germany; Secretary to the General Staff, 21st TSC; Deputy ACofS, G-9, 21st TSC. Director of Personnel and Administration, J-1, Joint Task Force Guantanamo (JTF-GTMO), Guantanamo Bay, Cuba, 2015-2016. Upon redeployment, he served as the Chief, Readiness, Distribution, and Analysis Division (RDAD), United States Army Training and Doctrine Command (TRADOC) G-1/4 AG, 2016 – 2017. Served as the ACofS, G-1, 21st Theater Sustainment Command, Kaiserslautern, Germany June 2017-June 2019. Served as the Chief, Military Personnel Services and Programs/Policies, USFK J-1, USAG-Humphreys, South Korea, July 2019-June 2021.

Colonel Hu is a graduate of Jacksonville State University, Jacksonville, Alabama with a Bachelor of Science in Marketing. He has completed Armor Basic Officer Course, Adjutant General Captain's Career Course, Combined Arms Services and Staff School, Command and General Staff College, and USAF War College. He also earned a Master of Associate degree in Human Resource Development from Webster's University and Master of Strategic Studies from USAF War College. Colonel Hu's awards include the Defense Superior Service Medal, Bronze Star Medal (one OLC), Defense Meritorious Service Medal, Meritorious Service Medal (Silver OLC and one Bronze OLC), Combat Action Badge, and the Parachutist Badge.

He is married to the former Julie Faith Pettus, Lineville, Alabama. They have two children, Faith (20), who attends the University of Alabama and Zack (17), who attends FT Knox Middle High School.
Do You Know an Outstanding JSU Grad?
To nominate someone for the 2024 Outstanding Alumni of the Year Awards, complete the nomination form by April 1, 2024.