2022 Alumni of the Year
Alumnus of the Year - Mr. Don Martin '71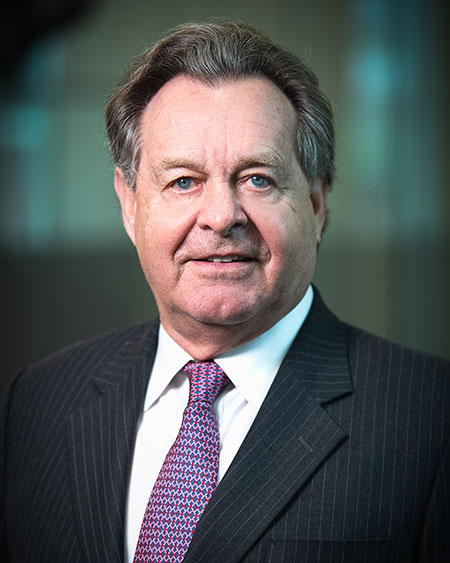 Mr. Martin earned a BS in business from JSU in 1971. His career took him to Mississippi, Chicago and finally Atlanta, where he started his advertising career with Southern Living Magazine where he quickly became the Southeastern Advertising Manager. Mr. Martin's wife, Margaret Ann, was also in the advertising business. They met in Atlanta and married 45 years ago as of May 2022. Following his time at Southern Living, Mr. Martin co-founded Martin & Butler, representing a number of national magazines for over four years. In 1983, he began Donald B. Martin Properties (DBM Properties), specializing in vintage apartment buildings that were build before 1930. The company owned and renovated some of the finest, much-sought-after properties in the city.
In 1990, Mr. Martin was asked to join the JSU Foundation Board for what he thought would be one or two 3-year terms, but that time turned into 32 years of service on the board ending in December, 2021. While involved with the board, he served as Vice President, President, and Capital Campaign Chairman. He helped to establish the Annual Scholarship Luncheon and the Bridge the Gap campaign to assist students with tuition. Mr. Martin is currently Chairman of the Red Jacket Council which consists of eight members who serve and report to the University President. Mr. and Mrs. Martin established the Don and Margaret Ann Martin Scholarship which they continue to fund.
The couple is retired from their respective careers and reside in Atlanta, Ga. They have one daughter, Anna Lauren Armstrong. She and her husband Daniel, have two boys, Eli (7) and Andrew (5). The family enjoys spending time with friends and family at their vacation home at Lake Martin.  
Alumna of the Year - Mrs. Deborah Kay Miller '81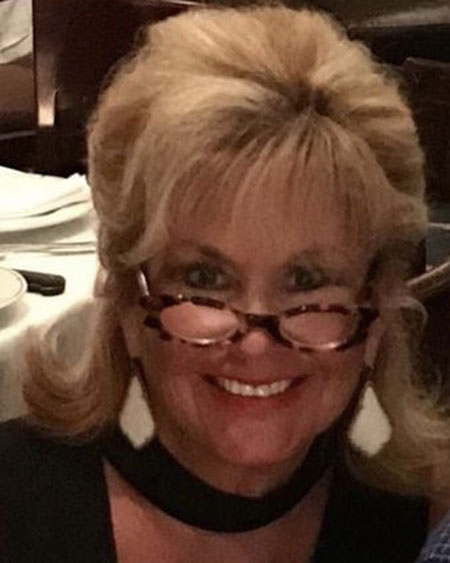 Mrs. Deborah Kay Miller earned a BA in political science from JSU in 1981. She continued her education at the Jones School of Law in Montgomery earning a Juris Doctorate with honors. Mrs. Miller started her career path at JSU when she broke the glass ceiling by being elected as the first female President of the Student Government Association. She was one of the first female contract lobbyists, paving the way for other females to enter the male dominated field. Mrs. Miller has served as a former lobbyist for the American Cancer Society where she was successful in securing funding for breast reconstruction surgery and a former lobbyist for the Coalition of a Tobacco Free Alabama where she assisted with successful passage of the Youth Access to Tobacco legislation. She went on to found her own lobbying firm, Miller Development Group, with her husband, Jeff. The Miller Development Group is a governmental affairs and lobbying firm, named in the top ten lobbying firms in the state of Alabama.
One of the highlights of her career was having the Prompt Pay Act of Alabama named in her honor as the Deborah Kay Miller Act by the Alabama Legislature. Mrs. Miller is a life member of the JSU National Alumni Association.
She and her husband, Jeff, have two adult children, Kasdin and Torrie, and four grandchildren. The couple resides in Montgomery, Alabama. 
Young Alumn of the Year - Ms. Shanteia Beavers '19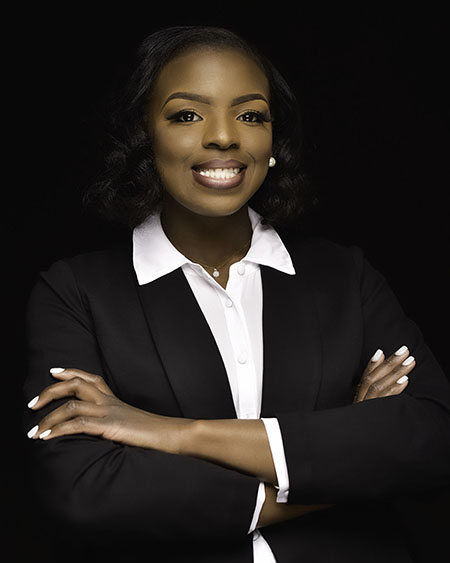 Ms. Beavers earned a BS in Nursing from JSU in 2019. She currently serves as a Registered Nurse in the trauma department at The University of Alabama at Birmingham where she is also pursuing her Doctor of Nursing Practice degree. She plans to graduate in December of 2023 with hopes of becoming a nursing instructor and practice as a Family Nurse Practitioner. Shanteia has also worked as a travel nurse and to date she has completed over six travel assignments in states such as Texas, Arkansas, Georgia, and Kentucky. While at JSU, Ms. Beavers was a Nursing Ambassador and a JANS Member for two years.
She served as a tutor for young elementary students at the Jacksonville Community Center and was a recipient of multiple scholarships while attending JSU. In 2019, Ms. Beavers was recognized as a recipient of the Minority Access Inc., National Alumna Role Model Award. In May of 2021, Ms. Beavers was the alumni speaker for the JSU spring commencement ceremonies. During her speech, she announced she was establishing the Shanteia Beavers Nursing Scholarship. Since that time, due to her efforts, the scholarship has awarded four students with an annual scholarship. One student recipient for the 2021-22 academic year and three students for the 2022-23 academic year.
Ms. Beavers resides in Talladega, Alabama.  
Military Alumnus of the Year - COL. Rich Satterlund '00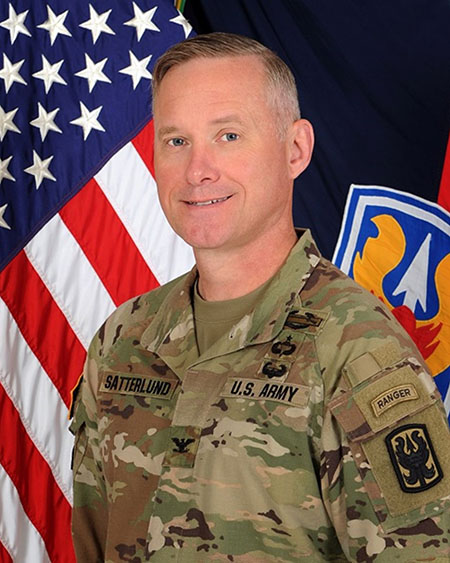 COL. Satterlund is a 2000 JSU graduate. He earned a BS in sociology and received his commission as an Infantry Officer in the Army. He's served in various leadership and staff positions, from platoon through brigade levels, within both Light, Ranger, and Stryker Infantry formations. As a Platoon Leader COL Satterlund served with 3/2 Stryker, as a line and later Scout Platoon Leader. Following his time in 2/3 COL Satterlund attended the Ranger Assessment and Selection Program (RASP); being selected, he was assigned to 2nd Ranger Battalion, at Fort Lewis Washington, completing four combat tours; three to Afghanistan and one to Iraq. Following his time in 2nd Ranger Battalion, COL Satterlund attended and complete the Maneuver Captains Career Course at Fort Benning, GA. He was then assigned to Fort Lewis, Washington. During his assignment he served as a Company Commander for 32 months, with one combat tour to Iraq. Following his service, he was again assigned to Fort Benning, Ga, 3rd BN, 75th Ranger Regiment, where he served as the Battalion S1and Rifle Company Commander, completing four combat tours: two to Iraq and two to Afghanistan. In 2011, COL Satterlund was selected to attend Command and General Staff College in Canberra, Australia, where he earned a master's degree in Strategy and Management from the University of New South Wales, Australia. He then returned to Fort Benning, 75th Ranger Regiment with the Special Troops Battalion, serving as a Battalion Operations and Executive Officer. While serving in the Special Troops Battalion, he deployed as a Joint Task Force Commander to Afghanistan. Following his tour in the Special Troops Battalion, he was selected to serve on the 75th Ranger Regiment Staff as the Senior LNO and Operations Officer. During his 23 months on the Regimental Staff, he deployed three times to Afghanistan, serving as a J3 for a Joint Special Operations Headquarters. Later, COL Satterlund served with the 10th Mountain Division as the Division G3 for 16 months prior to his PCS to attend War College, within the Advanced Strategic Leadership Studies Program; earning another master's degree in Strategy and Policy.
His awards and decorations highlights include 3 Bronze Star medals (1 for Valor), 16 Army Commendation Medals (3 for Valor), the Purple Heart, Expert Infantryman's Badge, Combat Infantryman's Badge, Senior Parachutist Badge, Air Assault Badge, Ranger Tab, Tomb of the Unknown Soldier Identification Badge, and the National Infantry Association's Order of Saint Maurice.
COL Satterlund currently serves as the Commander, 199th Infantry Brigade, Fort Benning, GA. He has three children: Arianna (16), Hunter (12) and Hoyt (6).
Do You Know an Outstanding JSU Grad?
To nominate someone for the 2023 Outstanding Alumni of the Year Awards, complete the nomination form by April 1, 2023.