Meet the VP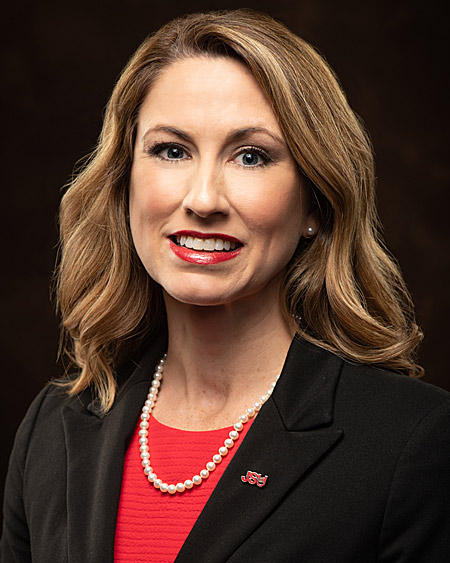 Emily W. Messer is the Vice President for Advancement and Enrollment Management at Jacksonville State University. Dr. Messer earned a Doctorate of Education in Higher Education Administration from The University of Alabama. As a JSU alumna, Dr. Messer earned two degrees from the university - a B.A. in English and a Master of Public Administration. She was honored as JSU's Young Alumna of the Year in 2012. 
In Fall 2019, Dr. Messer's leadership led JSU to the university's largest freshman class in recorded school history. While serving on various JSU councils and committees, she is also involved with many professional organizations including the Strategic Enrollment Management tracks of both AACRAO (American Association of College Registrars and Admissions Officers) and NASFAA (National Association of Student Financial Aid Administrators).
Prior to her employment at JSU, she served as Vice President of Enrollment Management at Shorter University. She also previously worked in student affairs at Southern Methodist University and Jacksonville State University. Dr. Messer and her husband, Christopher, have two daughters, Madelyn and Camille.