Department of English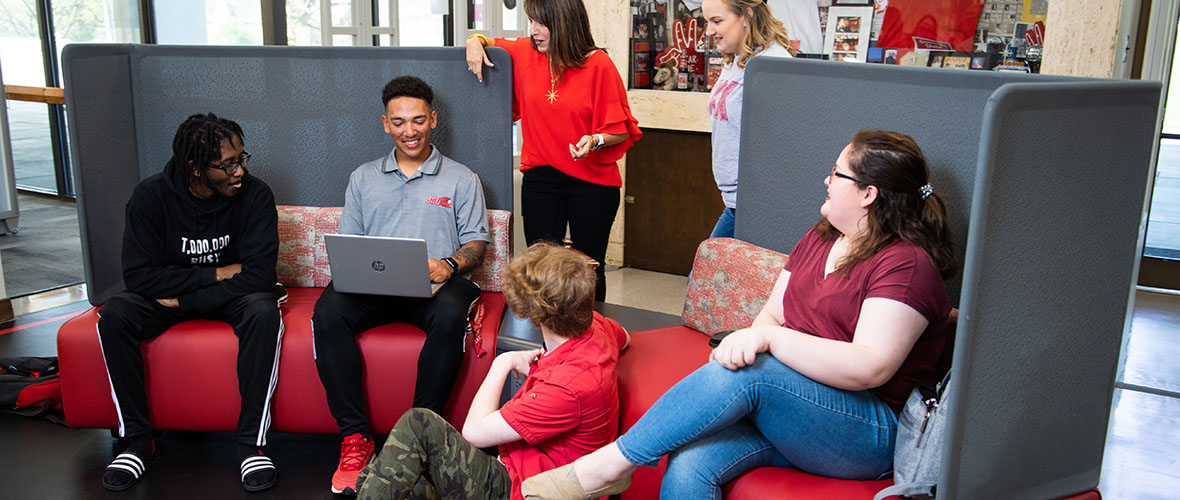 Department of English Mission Statement
Using innovative teaching approaches, the Department of English empowers students to write and communicate across numerous current and emerging fields, to think critically, and to solve problems creatively. At all levels of instruction--from first-year composition through graduate classes--the Department of English establishes a firm foundation for students to begin their exploration of the world and, for English majors, builds on that foundation with opportunities to enrich their cultural and intellectual lives through classes that emphasize deep analysis, careful research, and rigorous writing across several fields including the study of literature, creative writing, and professional writing. The Department of English both serves the needs of the University and strives to become a destination department for those students whose personal goals and intellectual curiosity align with the Department's mission.
Cool Classes for Spring 2022
Prerequisite
EH 101, EH 103, or EH 105
Description
Introduction to Creative Writing is the starting point for all creative writing courses at JSU.  Through reading, writing, and experiencing the creative process firsthand, students will create their own works and receive feedback to help improve their skills.
Prerequisite
EH 102, EH 104, or EH 106
Description
An introduction to writing style, rhetorical strategy, research methods, and best practices for writing website content while learning the basics of user experience (UX), search engine optimization, and content management systems as they relate to writing.
Prerequisite
EH 102, EH 104, or EH 106
Description
A survey of the literature of young adults with particular attention to recent examples. Emphasis will be on the literary qualities of the reading.
Prerequisite
EH 251 or approval of the instructor.
Description
A course focused on analyzing published poetry, reading and commenting on the writing of classroom peers, and producing original poems for discussion in a workshop format.
Prerequisite
EH 251 or approval of the instructor.
Description
Students will write and workshop original works centered on the environment/nature while reading environmental and nature writing as well as environmental criticism. This course will introduce details and techniques to ground writing in place and center writing as a crucial form of environmental action.
Prerequisite
EH 102, EH 104, or EH 106
Description
Dedicated to selected writers, themes, genres, countries (manga, manhua, bande dessinee, etc.) or a survey of the medium as a whole. May be duplicated for credit for a total of 6 semester hours as long as each course taken is on a different special topic.
Prerequisite
EH 102, EH 104, or EH 106
Description
Black Films Matter investigates how films that depicted important eras in the lives of African Americans was captured by the cinema. This includes a diverse group of films such as Glory, Twelve Years a Slave, 42, Ali, Malcolm X, Selma, The Brother From Another Planet, Do the Right Thing, I, Robot, Blade, and Black Panther. Students will gain an understanding of the ways in which African Americans have been shaped by America, and in turn, how African Americans have helped to shape America as well.