Special Education Collaborative K-6 & 6-12 (SCD)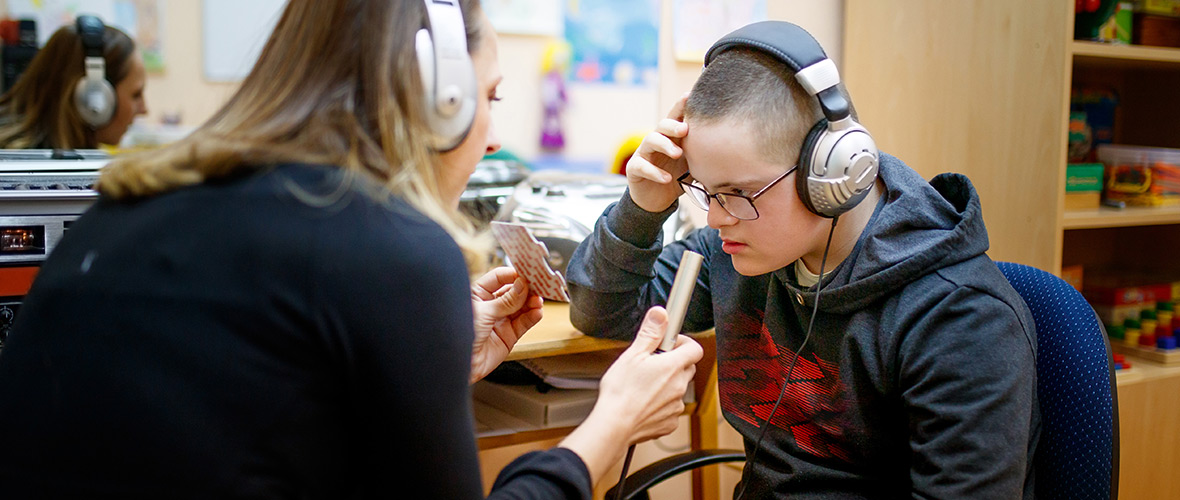 The SCD Program supports the JSU learning-centered mission through development of culturally sensitive collaborative teachers who develop and implement instruction differentiated for the needs of each learner.
Class B Professional Teaching Certificate

Collaborative strategies combined with differentiated instruction and positive behavioral support.

Specialty courses include Assistive Technology, Methods in Autism Spectrum Disorder, and Diversity.

Successful completion of the SCD Program qualifies teacher candidates for certification in Collaborative Special Education in K-6 and 6-12, Mild and Severe Settings.

Specialized training in Language Essentials for Teachers of Reading and Spelling (LETRS).
Potential Careers
Certified Teacher of Record in Collaborative/Special Education in grades K-12
Median Annual Salary
Special Education teacher in Alabama 

 (Average Salary)

$52,000