About JSU Conference Services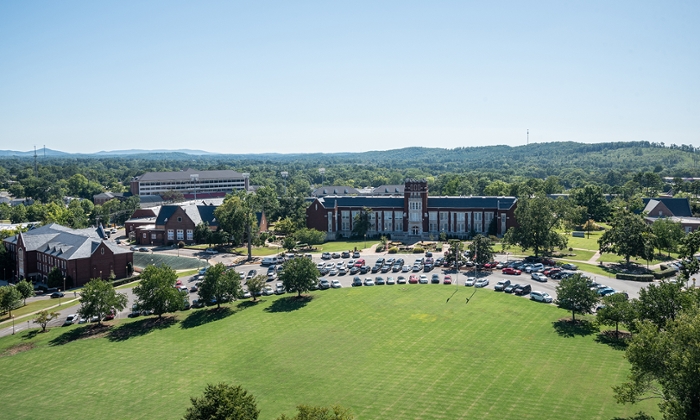 Jacksonville State University
JSU's picturesque campus, located in the foothills of the Appalachian Mountains, is the best venue for your future camps, conferences, and events. Our camp season runs from May 1 - July 31 every year. The Camp and Conference Services staff is equipped with professionals who work year-round to deliver successful programs and events for a diverse clientele. Whether your group is local or international, our commitment to customer service will ensure an enjoyable experience for your participants.
Location:
 Jacksonville, AL
Founded:
 1883
President:
 Dr. Don C. Killingsworth
Enrollment:
9,021 (86% Undergraduate; 14% Graduate)
Faculty:
342 full-time; 153 part-time
Academic Programs:
95 academic programs and concentrations, including bachelor's, master's, post-baccalaureate, doctoral and advanced certificate programs. More than 40 online programs are offered.
Athletics
: 
JSU competes in 17 sports, and is a member of the Ohio Valley Conference. In football, the Gamecocks compete in the NCAA Division I Football Championship Subdivision (FCS). JSU has won six team national championships and two individual national championships, all-time. 
JSU is the only school in the nation to lay claim to NCAA national titles in football, men's basketball and baseball at the Division I or Division II levels.