Chris Murdock, Ph.D.
Professor of Biology
Office: 124C Martin Hall / Lab: 113 McGee Science Center
256-782-8440
murdock@jsu.edu 
Dr. Murdock is a molecular biologist with a diverse array of research interests that include vertebrate sex determination, reproductive endocrinology, and transcriptomics. Recent research projects have focused on the identification and characterization of genes expressed in the venom glands of pit viper (e.g., Timber Rattlesnake), as well as the use of environmental DNA (eDNA) to detect and monitor aquatic vertebrates (fish and amphibians) in Alabama.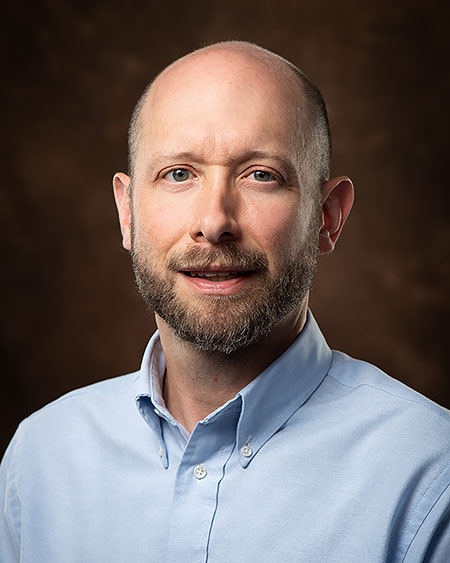 Courses Taught
BY 101 - Introductory Biology I
BY 322 - Genetics
BY 450 - Molecular Biology
BY 478 - Endocrinology
Education
Ph.D. - University of Alabama at Birmingham (Department of Biology)