Lori Hensley, Ph.D.
Department Head and Professor of Biology
242 Martin Hall
256-782-5542
lhensley@jsu.edu 
I joined the Department of Biology in the fall of 2017 after serving as Chair of the Biology Department at Ouachita Baptist University (OBU) since 2012.  As a faculty member there, I was funded by the IDeA Networks for Biomedical Research Excellence (NIH) and its predecessors from 2003-2017 and managed nearly $1.5 million in total funding over that time period. Iam a strong advocate for student learning and believe students cannot learn science without doing real science. I have worked with over one hundred fifty students in faculty-mentored undergraduate research and led three teams of students to be chosen for the prestigious Council for Undergraduate Research's Posters on the Hill event in Washington D.C. My OBU colleague, Dr. Nathan Reyna, and I are currently funded by the National Science Foundation through the RCN-UBE program for the Cell Biology Education Consortium (CBEC). This grant will allow us to help faculty across the country transform science education and will provide opportunities for students to apply for and receive their own independent funding.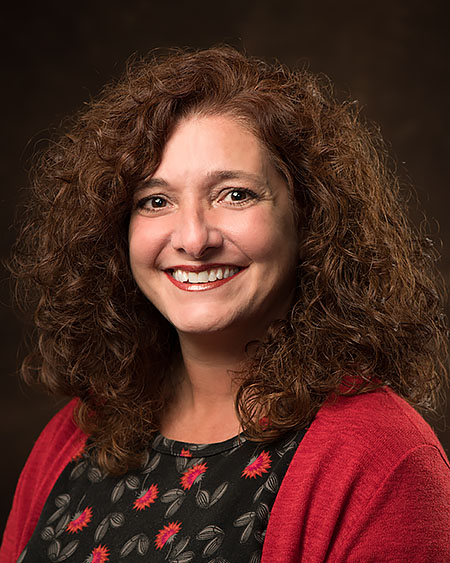 Courses Taught
BY263
BY264
BY327
BY373
BY427
BY573
BY595
BY599
Education
Graduate Education:
1993-1995 Wright State University, Dayton, Ohio (MS program, but non-degree seeking)
Department of Microbiology and Immunology, (Dr. Nancy Bigley)
1994-1995 Teaching Assistant, Microbiology of the Human Environment (Dr. Donald Thomas)
1994-1995 Teaching Assistant, Principles of Laboratory Medical Microbiology and Immunology (Dr. Timothy Lyden)
1995-2000 PhD, Department of Pathology, University of Tennessee, Memphis (Dr. Suzanne Baker)
Undergraduate Education:
1988-1992 Bowling Green State University
Bowling Green, Ohio
Honors Program
BS, Biology
Other Responsibilities
Research Interests: Cannabinoids as Novel Therapeutics for Pediatric Cancers
Ewing's Sarcoma is a pediatric bone cancer that is highly aggressive, leading to a five-year survival rate of only 30% even with multi-modal treatment protocols. Improved therapeutic options are desperately needed. My research focuses on the ability of non-psychoactive cannabinoids to induce death and inhibit metastases in cells from members of the Ewing's sarcoma family of tumors and other solid pediatric cancers. Our data demonstrate these compounds can successfully kill Ewing's sarcoma cells and related tumor cells in vitro through the induction of apoptosis. Our data further suggest we can limit the migration of tumor cells and endothelial cells (required for new blood vessel formation to feed the tumors), potentially reducing their ability to spread throughout the body. We have also demonstrated the ability of ajulemic acid, a synthetic cannabinoid, to inhibit angiogenesis in aortic ring assays. In order to test the efficacy of our drugs in a more realistic model of human cancer, we developed a novel bioluminescent mouse model of Ewing's sarcoma in which engineered tumor cells are injected into the tibiae of mice, and the growth of tumors in control and treated mice can be tracked using specific imaging techniques. Currently, we are using a large mass spectrometry data set to identify the mechanism and cellular signaling pathways these cannabinoids are using to exert their effects. Students involved with this project will learn and use techniques such as tissue culture, cell viability assays, Boyden chamber assays, Western blots, PCR, siRNA gene silencing and ELISAs.