Welcome to Gamecock Living!
We want you to make Gamecock housing your home away from home, and enhance your community through joining its goals and purposes. We hope this year will be full of personal growth and educational accomplishments. Please know that our residence life staff is here to assist and support you in the community!
On-campus living provides opportunities for involvement, activities, and knowledge. We believe that learning does not end in the classroom but is enhanced by interacting with a diverse group of residents, participating in leadership opportunities, and engaging in life-learning activities. 
Important Updates about students on the RSVP Waiting List: 
We previously informed you that upper-class housing options were full at the end of the reapplication period. We have been receiving cancellations and are assigning students to those open assignments, but our waiting list continues to grow. In an effort to provide additional housing options for those on the waiting list we are offering Dixon Hall as an upper-class, co-ed option for you. We have assigned you to Dixon Hall so now you can be assured a housing assignment for fall 2015. If you no longer need housing on campus please complete the cancellation form online at www.jsu.edu/housing/forms/cancellation-form.html.  The cancellation deadline is August 1. You will be responsible for the entire lease agreement if you do not cancel before August 1 and have been given an assignment. If you have additional questions please contact us at jsuhousing@jsu.edu. Thank you for being a valued resident of University Housing and Residence Life.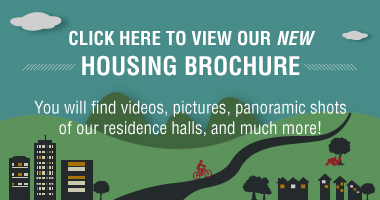 Helpful Resources: