Welcome to Gamecock Living!
We want you to make Gamecock housing your home away from home, and enhance your community through joining its goals and purposes. We hope this year will be full of personal growth and educational accomplishments. Please know that our residence life staff is here to assist and support you in the community!
On-campus living provides opportunities for involvement, activities, and knowledge. We believe that learning does not end in the classroom but is enhanced by interacting with a diverse group of residents, participating in leadership opportunities, and engaging in life-learning activities. 
Are you a returning student who wants to live on campus for fall 2015-spring 2016? Be sure to RSVP for Housing!
Important Updates about RSVP: 
We are still accepting returning student applications. At this point in the reapplication process, there are no available rooms. If you are one the residents who has not found a room assignment for fall 2015-spring 2016, please be patient with us. Do not panic. We are moving forward with our waiting list procedures. Students will be assigned according to the date their returning student application was submitted.  We have to let the dust settle and allow our process to work itself out. There are residents who have reserved a room who may reconsider their reservation and will submit a cancellation notice. The cancellation form will be available online beginning April 1 on the housing website. Once we start receiving cancellation notices we will start assigning students on the waiting list. While we cannot guarantee any specific assignment we believe once the cancellation form opens, all of you who are currently without an assignment will be given the opportunity to reserve a bed. We will continue to make assignments throughout the remainder of the spring semester and into the summer. We will continue to provide updates beginning the first week of April. If you have additional questions please contact us at jsuhousing@jsu.edu. Thank you for being a valued resident of University Housing and Residence Life.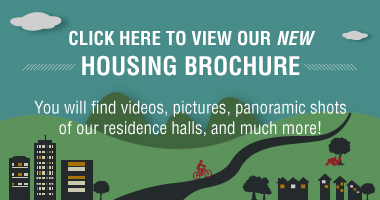 Helpful Resources: