Upcoming events:
Thursday, July 18:  Greater Huntsville area Civil Axe Throwing event at Campus 805, 5:15pm.
Thursday, August 15:  Back-to-School BBQ at Barry's BBQ in Sardis City, AL. 6-8pm.
Thursday, September 12:  Greater Rome alumni dinner at El Zarape, 5:30-7pm.
Oct. 4-7: Black Alumni Weekend. Registration for all events available at the link below. 
October 19: Homecoming 2019
November 23:  Grey Echelon (Marching Southerners & Ballerinas) Reunion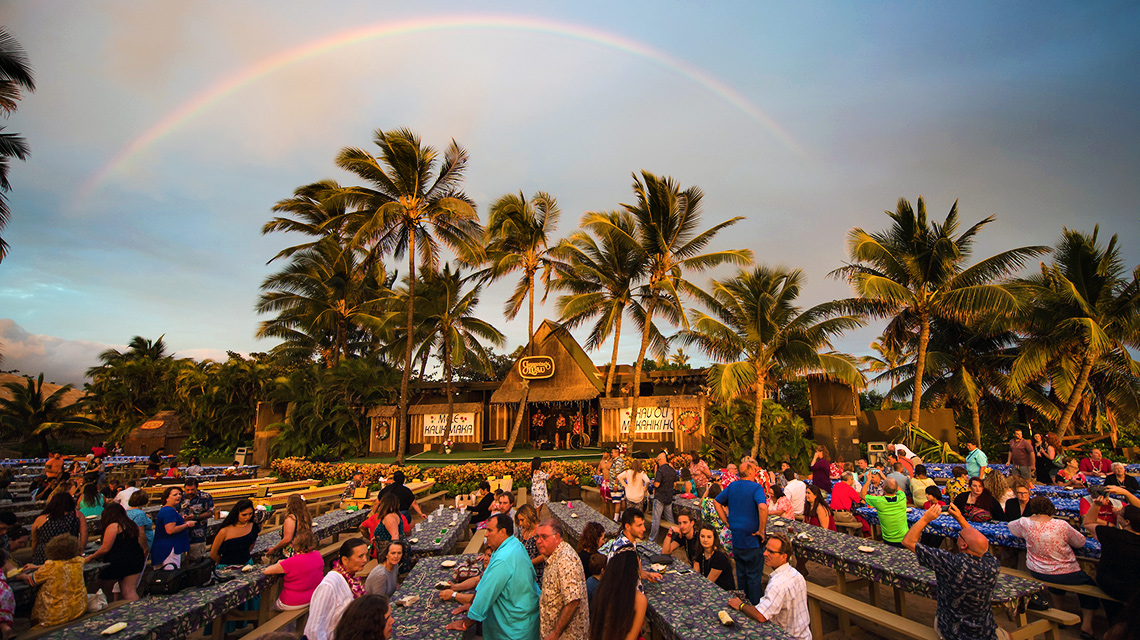 A rainbow appears over a Hawaiian luau attended by the Southerners, Marching Ballerinas and JSU Alumni.