Non-Fiction Alaska Articles Note
Elizabeth Robins' Non-Fiction articles on Alaska
A Note:
These electronic editions of the non-fiction Alaska articles of Elizabeth Robins are made available primarily to assist researchers. Since the date of first posting of these electronic editions in February 1999, republication makes them available in print and you are encouraged to consult the print edition. The reprint editions are found in the appendix of 
The Alaska-Klondike Diary of Elizabeth Robins, 1900.
 Permission to quote from the articles for any scholarly or class work should be obtained from the University of Alaska Press and Mabel Smith, literary executor.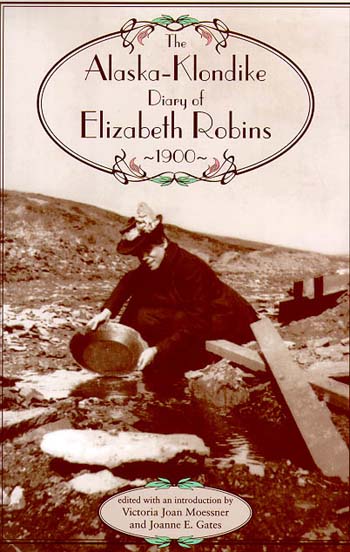 The Alaska-Klondike Diary of 
Elizabeth Robins, 1900