Print Shop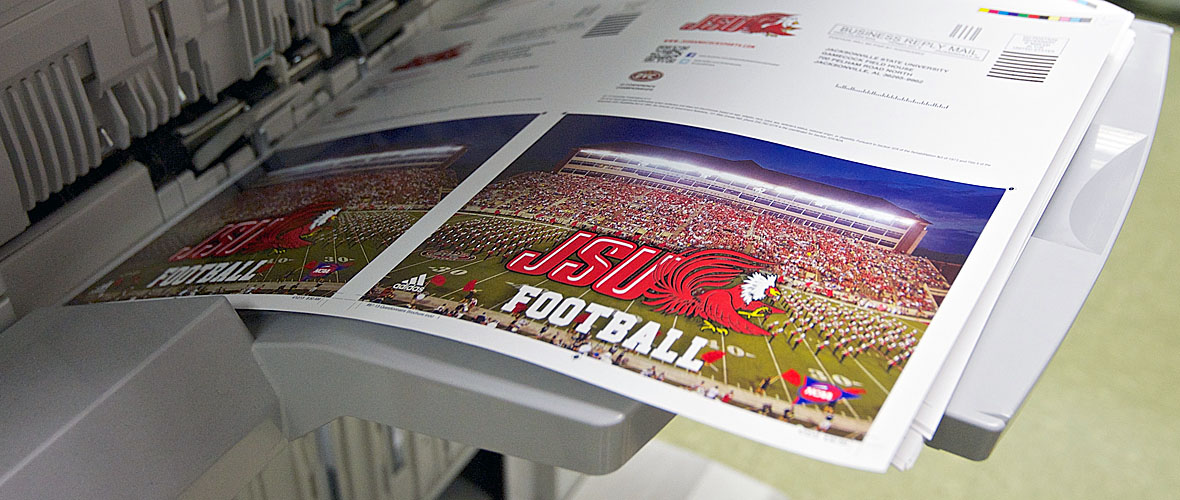 The Auxiliary and Business Services department provides in-house print services through our own Print Shop. The staff is here to serve you with posters, flyers, brochures, catalogs, business cards and more.
Printing, binding, stapling, and other related services are available on-campus from the University Print Shop, a self-supporting service center. The University Print Shop has "Right  of  first Refusal" on all printing services.
If the University Print Shop cannot accommodate your print request, a "Request for Off Campus Printing Form" will need to be completed and signed by the print shop director. The completed form would be submitted to purchasing prior to submitting a requisition. Once received from purchasing, a requisition can be submitted and processed through standard procurement processes.
Off campus printing approvals require up to a 5 day approval time. In most cases 1 – 2 days will suffice but plan on 5. Any approval for off campus printing will come from the Print Shop director. The Print Shop director shall name an approver if he/she will be absent for 6 or more days.
If you have questions or need additional information, please call 5323 (on campus), 256-782-5323 (off campus), email us at printshop@jsu.edu, or come by to discuss your printing requirements or needs. We are located on the first floor of Theron Montgomery Building.
If you need help with the layout of your project please contact Marketing Services located in room 304 Angle Hall.
Hours of Operation:
Monday-Friday: 8:00am - 4:30pm