Business Students Place Sixth in Global Competition
06/01/2023
by Madison Parker
Known as the "Olympics of supply chain analytics," students in CBA 390: Operations Management at Jax State recently went head-to-head with more than 70 teams from throughout the world at the 19th annual MIT Sloan Operations Simulation Competition.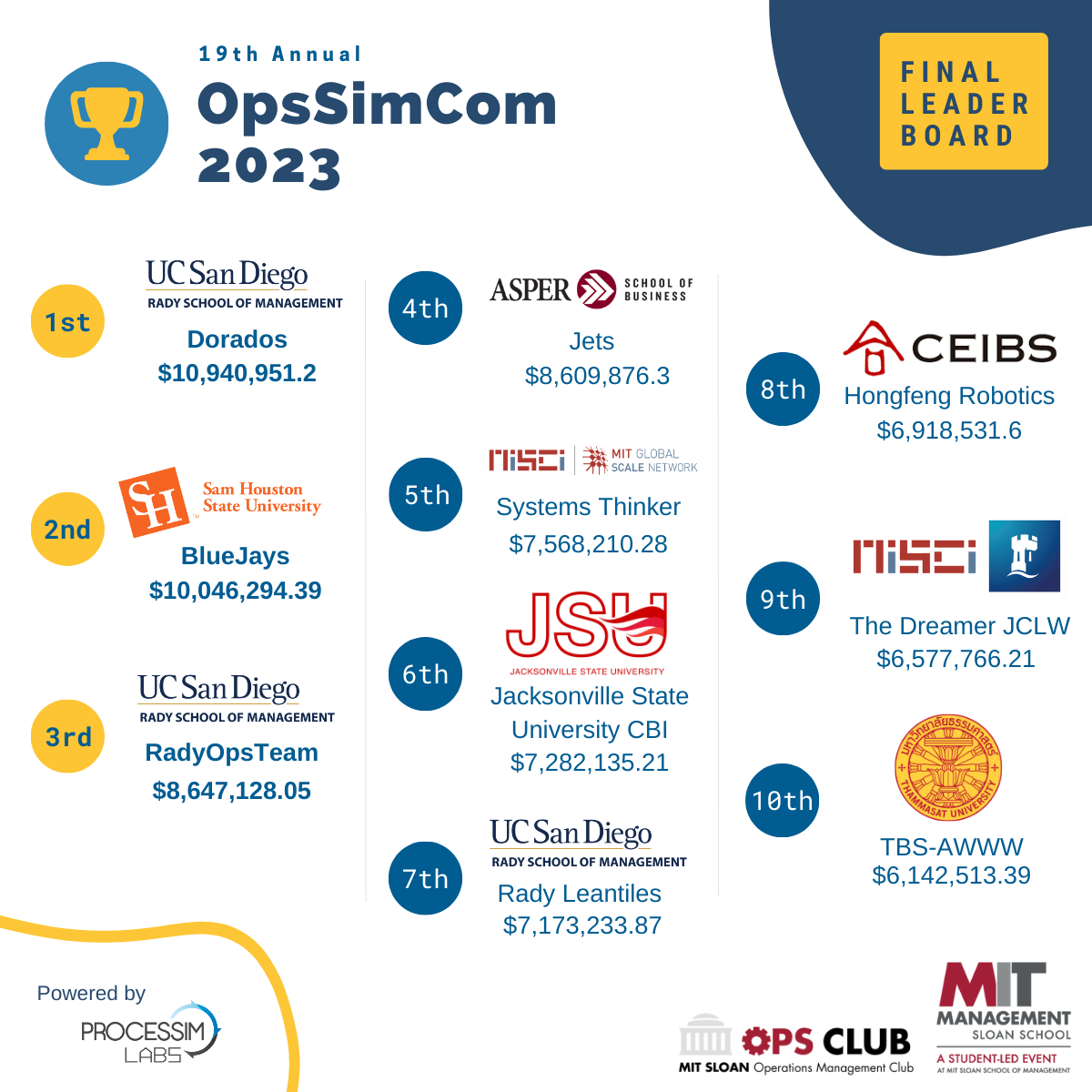 Operations management is a core class for JSU business juniors and seniors. The course gives them the opportunity to experience real-life problems and teaches them ways to resolve these issues.
Two teams from the class competed against schools such as the Massachusetts Institute of Technology, the University of California at Berkeley and Johns Hopkins University. The Jax State team "JSU CBI" - consisting of Lucas Pennington, Xun Chen, Qian Gao and Noah Grady - placed sixth. The team "Vodane" - which included Ricardo Duarte and Michael Frankum - placed 13th. 
"I am extremely proud of their performance." said Dr. Yajun Lu, assistant professor of management and faculty advisor of both teams. "This was the first time for JSU CBI students to participate in the Operations Simulation Competition, and these two teams did a fantastic job. Through this competition, students have a deeper understanding of operations management's role in helping companies succeed. Of course, their performance as one of the top-performing teams in this competition helps increase the visibility of JSU and CBI in the operations community."
The full list of competition reesults can be found here.