University Initiates Parking Study
04/19/2023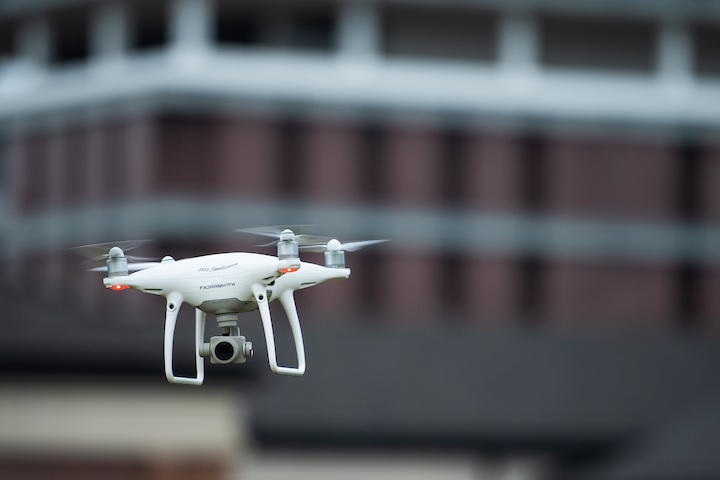 Drones may be seen on campus as consultants analyze traffic and parking. Pictured here, a drone is captured in flight near Houston Cole Library as part of a geography class in 2020.
by Buffy Lockette
If you see a drone hovering around campus over the next few months, it is probably operated by one of the researchers charged with examining the JSU parking system. 
In anticipation of construction commencing on campus this spring, JSU Public Safety conducted an internal study of campus parking last summer. Discussions continued throughout the fall semester, and officials met with outside experts in early March to initiate a formal study. 
"We want to advocate for the students and let them know we are constantly trying to find ways to improve parking on campus," said Jonathan Miller, supervisor of JSU Parking Services. 
Workers from CDG and Skipper Consulting are geomapping campus parking manually and by drone, identifying strengths and weaknesses so a long-term strategy may be created to address concerns.